2NE1 Members Celebrate 10th Anniversary With Handwritten Messages + CL To Host New Talk Show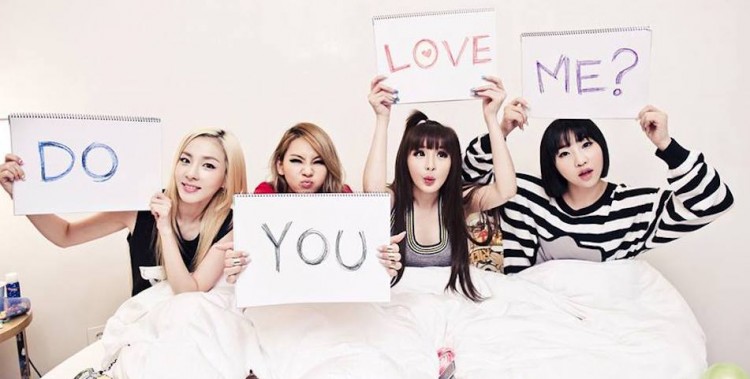 The 2NE1 members and their fans are celebrating the 10th anniversary of the K-pop female group. CL, Park Bom, Minzy, and Sandara Park shared on Friday their handwritten messages to their fans, also known as Black Jack, in celebration for the special day.
In their messages, they thank their fans for their unwavering support. Park Bom posted a photo of herself with a message written on a promo picture of her new single "4:44." Minzy wrote, "Happy 10th Year Anniversary," while Sandara Park drew a caricature of herself with her iconic hairdo and wrote, "Happy 10th year anniversary!!! 2NE1 & Blackjacks."
"Blackjack!! You guyz are the best fans on Earth!!! I feel blessed to have you by my side for 10(!) years. I'm always grateful. I love you fourever," CL wrote.
Minzy shared a collage of the messages that the 2NE1 members had written. Both Park Bom and Dara shared the same collage on their respective social media account.
Many fans took notice of CL's message where she gave emphasis on "#Fourever" rather than writing "forever." This made many fans to hope that an all-member reunion of 2NE1 could be happening soon.
The members have been very open in their past interviews about the possibility of working again with their former bandmates. A new TV show also expressed interest in bringing back the group in their show.
However, when a fan recently asked Dara on Instagram about the 2NE1 reunion, she yielded a little on her previous enthusiasm about it. She said the reunion is not happening anytime soon and Blackjacks will need to wait for a little longer until "the right time comes."
On May 17, 2009, YG Entertainment officially launched 2NE1 with their first extended play 2NE1 and their debut single "Fire." The four-member group became one of the most successful K-pop girl groups before its disbandment in November 2016.
The members have pursued solo careers since then. Park Bom recently made her solo comeback. She has also released this month a new single, titled "4:44," featuring Mamamoo member Wheein.
In other 2NE1 news, JTBC has confirmed that CL will star in a new talk show, titled CL Nine, and she might have Paris Hilton as a guest. The network said the premiere date for CL Nine has yet to be confirmed and they are still in talks about Hilton as a guest. It has been reported that the socialite-model is scheduled to promote her new makeup brand in South Korea on May 30.
We love you always️ #2ne1 #10years pic.twitter.com/sxsGuyib3t — Minzy (@mingkki21) May 16, 2019
© 2019 Korea Portal, All rights reserved. Do not reproduce without permission.