Former 2NE1's Park Bom Breaks Down In Tears As She Expresses Gratitude To Fans For Supporting Her Comeback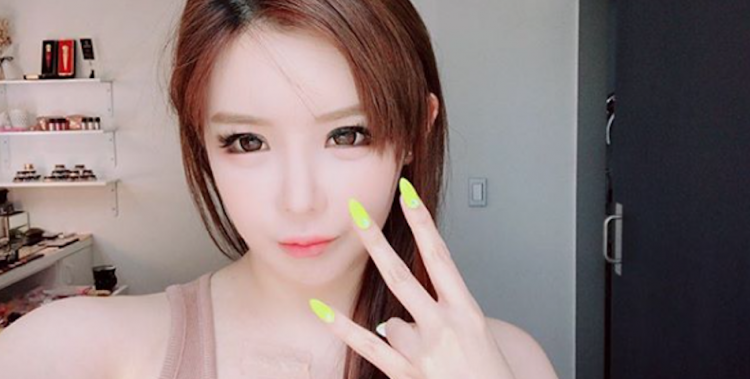 Former 2NE1 member Park Bom can't help but cry over the support of her fans on her much-awaited comeback. The K-pop idol admitted that she is not expecting the attention and love that she is getting now.
During a VLive broadcast, Park Bom broke down in tears when she thanked her fans for their support for her comeback project. The singer dropped the teaser for her upcoming song "Spring" on Wednesday and it features former bandmate Sandara Park.
In the first part of the teaser, Park Bom is seen seating alone in a filthy room. Towards the end of the clip, she is seen in a white dress while lying in a bed of flowers.
Many fans have expressed how happy they are hearing the voice of 2NE1 lead vocalist. Bom is touched by the unwavering support and love from her fans despite her years in hiatus.
"I cried so much. I'm so touched. I didn't know I'd be like this when the teaser came out. Thank you, everybody," she said while crying.
After crying hard on the release of "Spring" teaser, Park Bom admitted that she is now worried that she will break down in tears during her first performance on stage as well. Bom is slated to release her new mini-album along with the lead track, "Spring," on March 13 at 6 p.m. KST. Pre-sale for the EP has already started.
"Spring" is Bom's first solo comeback in eight years. Her last solo song, "Don't Cry" was released in 2011 under YG Entertainment. Bom's "Spring" is also her debut single under PSY's D-Nation.
Park Bom had rough years. She had been under investigation in 2014 for alleged drug smuggling through international mail. During the investigation, Bom provided the prosecutor her medical records from a U.S. hospital confirming her diagnoses as well as her ongoing treatment plan. She was put under investigation but was never charged.
After the drug smuggling scandal broke, Park went into a hiatus. YG Entertainment announced the disbandment of 2NE1 in November 2016. The group released their final song "Goodbye" on January 21, 2017.
In April 2018, Bom broke her silence about the drug scandal after it was featured on a TV show. The K-pop idol admitted that she had to take prescription medication because of her Attention Deficit Disorder which she has been suffering from since middle school.
ADD is not a common condition in South Korea. Hence, Bom decided to acquire medication and get treatment from the U.S.
© 2020 Korea Portal, All rights reserved. Do not reproduce without permission.