Sandara Park Admits 2NE1 Reunion May Not Happen Anytime Soon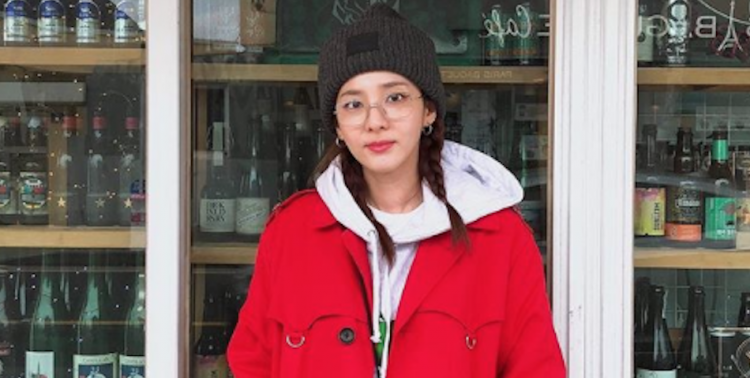 Sandara Park has spoken once again about the possibility of 2NE1 reunion but this time around, she is backing down a little. Dara is not entirely ruling out a 2NE1 reunion but admitted that it will not happen anytime soon.
The anticipation for a possible 2NE1 reunion is gaining more buzz following Park Bom's recent solo comeback. Many Blackjacks are hoping that Dara, CL, and Minzy will be joining Bom on her scheduled performance at the annual Dream Concert in Seoul on May 18.
However, when asked by a fan on Instagram about bringing all member of 2NE1 on stage once again, Dara yielded a little. Sandara has been very vocal about her excitement of the likelihood of performing again with CL, Park Bom, and Minzy on stage.
It can be recalled that during the press conference for the new reality show JTBC's Stage K, the singer said it would be amazing if the show could bring together 2NE1 back on stage. Dara serves as one of the K-leaders in the show. Stage K producer Kim Hak Min admitted that they are actually looking positively on the idea of having not just a 2NE1 reunion but also a dream competition between 2NE1 and Wonder Girls.
Now, Dara admitted the 2NE1 reunion is not happening anytime soon. A fan recently asked the singer to make 2NE1 happen again and her response surprised many.
"Maybe not now," she replied along with a praying hands emoji.
Another fan asked Dara of the reason why 2NE1 reunion may not happen now. The 34-year-old singer said Blackjacks will need to wait a little longer until "the right time comes" while assuring how much they love their fans.
K-pop fans now speculating that Dara's change of tune about the possibility of a 2NE1 get together could have something to do with the members' labels. Both Dara and CL are currently under contract with YG Entertainment. Park Bom, on the other, has recently signed with PSY's D-Nation while Minzy is under The Music Works.
Despite having their solo careers since they got disbanded more than two years ago, the members of 2NE1 remain connected. They often show support to each other's project. Park Bom reunited with Dara in the music video for her new song "Spring" while CL and Minzy expressed their support and love for Bom on her new album.
© 2019 Korea Portal, All rights reserved. Do not reproduce without permission.