'The Big Bang Theory' Actress Kaley Cuoco Speaks Up About Possible Spin-Off For Penny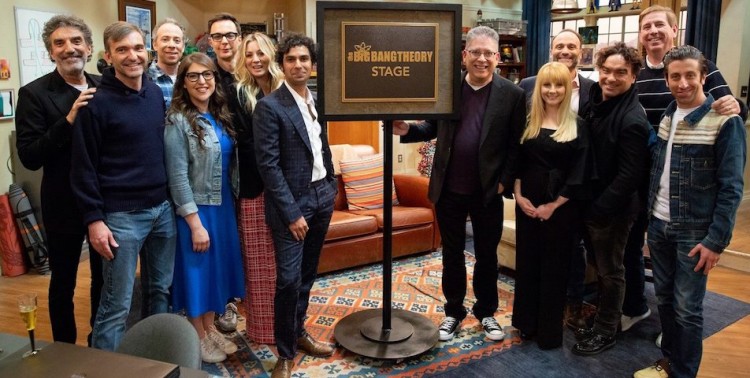 Kaley Cuoco is much open now to talk about the upcoming The Big Bang Theory series finale but she admitted that she might still cry out whenever she thinks about it. She also opens up about the possibility of a spin-off for her character, Penny.
Cuoco admitted that it is still hard for her to say goodbye to the character that she played for 12 years. But she finds comfort knowing that Penny will be having a nice send-off in the final episode. Cuoco said actually all of the series characters will leave a beautiful legacy behind when all of the lights on TBBT set went off for good.
During the cast's handprint ceremony at the TCL Chinese Theatre in Hollywood, California, Cuoco shared some thoughts on what to expect in the final episode. She assured that it is a beautiful episode but also warn that it will make everybody cry. She added that it will definitely leave a mark on the hearts and minds of their viewers.
When asked about the possibility that this will not be the last time viewers will see Penny, Cuoco responded positively. She said she would consider a spin-off or revival of TBBT only in one condition.
"The only person I would say yes to is Chuck Lorre. So, if Chuck came and said, 'Let's do it,' I'd say yes. Other than that, I don't see a spin-off for myself. But I don't like to say no to Chuck. So if he wanted it, I'm in!" Cuoco told People. Lorre created The Big Bang Theory along with Bill Prady.
Kaley Cuoco's character could have the biggest change over the years. Penny started as Sheldon (Jim Parsons) and Leonard's (Johnny Galecki) aspiring actress neighbor. She worked in a Cheesecake Factory as a waitress while still pursuing her dream to land a major role in the movie or TV. Then she turned into a pharmaceutical sales rep and wife to Leonard.
Meanwhile, the cast and crew of the show filmed their final episode on Tuesday before heading out to their series finale party. Cuoco attended the party alongside her husband Karl Cook.
The other cast members such as Galecki, Kunal Nayyar (Raj), and Simon Helberg (Howard) also attended the party with their respective real-life partners. Parsons was also in the event as well as Mayim Bialik (Amy), Melissa Rauch (Bernadette), Wil Wheaton, and the executives of the show.
There is only one more episode left before the end of the TBBT era. Episode 22, titled "The "Maternal Conclusion" will air on May 9. The hour-long finale of two back-to-back episodes will airs May 16 at 8 p.m. EST on CBS. The Big Bang Theory will conclude with 52 Emmy Award nominations and 10 wins and seven Golden Globe nominations as well as the title of the longest-running multi-camera series in television history.
© 2023 Korea Portal, All rights reserved. Do not reproduce without permission.