'Supernatural' Series Finale Spoilers: Sam & Dean To Battle Zombies Next + Who Are Returning For The Last Season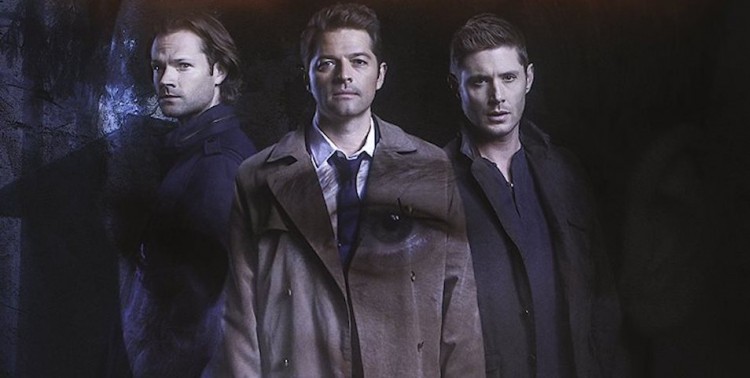 The Winchester brothers in facing a much bigger problem in the final season of Supernatural. The last episode of Supernatural Season 14 has aired this week and it left a cliffhanger that made viewers wish to have the final season right about now.
Episode 20, titled "Moriah," ended with Sam (Jared Padalecki), Dean (Jensen Ackles), and Castiel (Misha Collins) being swamped with an army of zombies. Prior to that, runaway Jack (Alexander Calvert) places everyone on Earth under a mind control where they tell the truth all the time.
As the Winchesters try to track down Jack, God, a.k.a. Chuck (Rob Benedict), appears. He reversed Jack's actions but also warn Sam, Dean, and Castiel that Jack is a grave threat to everyone and he needs to be dealt with.
God provided Dean with a gun that could kill Jack. However, it could also kill Dean at the same time. Dean confronted Jack in a cemetery, but he can't bring himself to kill Lucifer's son.
This angers God who later revealed that he has been manipulating the situation like a story that he writes. God killed Jack himself after Sam tried to kill him. God then decided to end the world by turning it into darkness and unleashed the souls from hell.
Sam, Dean, and Castiel are definitely returning for the final season. Jack will return as well as he is seen still alive in the Empty. In there, he was greeted by The Shadow and Billie who tells him that they need to talk about the current situation, meaning what God has done to the world.
At this point, it is unclear whether or not Samantha Smith will reprise her role as Mary Winchester. In the previous season, Jack accidentally killed Sam and Dean's mother.
However, Supernatural fans have known by now that everything is possible in The CW series. It had brought back many characters who have died in the past, including John Winchester (Jeffrey Dean Morgan). So far, Supernatural bosses have yet to share details about the final season including the list of characters who are confirmed to return next season or past characters who would do a guest appearance.
Supernatural Season 15 is expected to premiere in fall. It will have 20 episodes like the previous season.
© 2023 Korea Portal, All rights reserved. Do not reproduce without permission.