'Supernatural' Spoilers: Series Showrunner Teases An Old Fan-Favorite Character Will Return In Season 14 Finale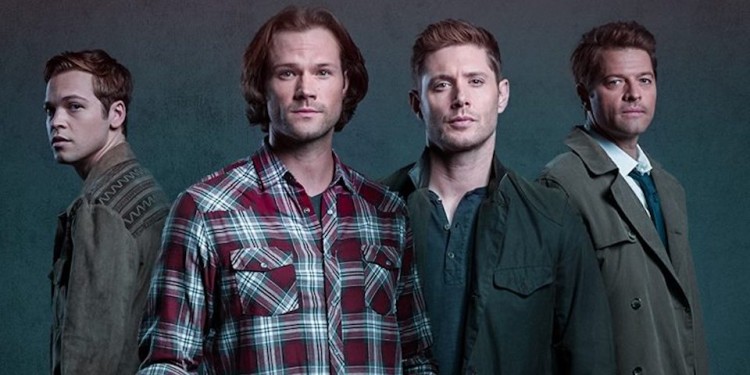 Supernatural is not stopping in bringing back some of the most important past characters in the current season. The appearance of John Winchester will definitely follow by another fan-favorite in the upcoming Supernatural Season 14 finale.
Series showrunner Andrew Dabb has teased that another "very significant fan favorite" character is making a comeback in the finale. He also earlier hinted that not everyone will have a happy ending at the conclusion of Season 14. He said more bad things are about to happen to the Winchester brothers by the end of the season.
The CW longest running series previously brought back John Winchester (Jeffrey Dean Morgan). Although it was just an episode, it triggered old memories and tears to many fans as well as to Dean (Jensen Ackles) and Sam (Jared Padalecki).
Although Dabb did not reveal details about the character, there have been fan speculations on who could it be. On top of the list is Crowley (Mark Sheppard). The King of Hell was sort of killed off in Season 12 when he sacrificed himself to trap Lucifer in the alternate world. But knowing Supernatural, any dead character may return in the present world.
Fans have first speculated about Sheppard's return in Supernatural when he shared a post on Instagram in October 2018 teasing about reuniting with some old friends while using the hashtag "spnfamily." Additionally, the actor also said that he will not return playing his old character but rather a new one and hope fans will also love the new persona.
Another theory is God, a.k.a. Chuck Shurley (Rob Benedict). Chuck has a long history with Sam, Dean, and Castiel (Misha Collins). Although Michael has been killed, probably the Winchester brother may need the help from the big man above against somebody else. He was last seen in Season 11 when he and his sister, Amara, left the Earth together.
Bobby (Jim Beaver) could also return in Season 14 finale. Although he might not be the "old favorite" that Dabb is referring to since Bobby appeared earlier this season, many fans are still hoping to see the man who mentored Sam and Dean in the absence of their father.
Charlie Bradburry (Felicia Day) is another fan-favorite character that fans would love to see helping out Sam and Dean again on their mission. But like Bobby, Charlie also appeared in this season so she might not be the character that Dabb is talking about.
Regardless of who will it be, fans are certainly up for a treat in Supernatural Season 14 finale. The series airs every Thursdays at 8/7c on The CW.
© 2023 Korea Portal, All rights reserved. Do not reproduce without permission.