'Supernatural' Alums Share Reactions On Series Final Season Announcement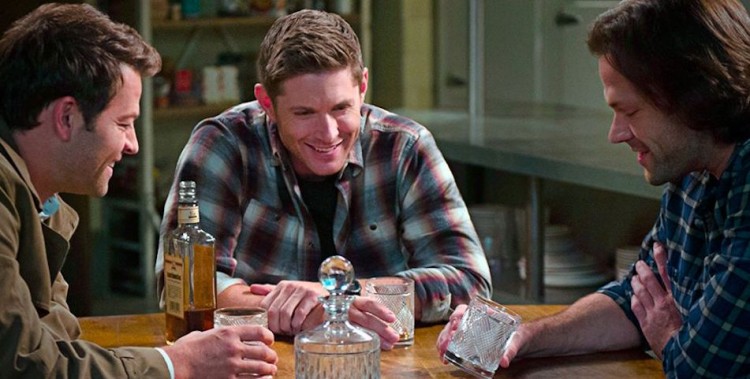 Supernatural fans are not the only people who were shocked and sad that The CW longest-running TV show is saying goodbye. Some of the show's cast members have shared their thoughts about the last season of the series.
Supernatural will return for another season but it is going to be their last. Lead cast members Jared Padalecki (Sam Winchester), Jensen Ackles (Dean Winchester), and Misha Collins (Castiel) made the announcement in a video posted over the weekend.
The three revealed that Season 15 will be the last of fantasy TV series and console the series fandom who are mourning of the recent announcement. Collins said the SPN family is not going anywhere even though the show will come to an end.
Meanwhile, some of the show's past guest stars also took to social media to give tribute to the show. This Is Us actor Sterling K Brown said his time with Supernatural is one of his favorite experiences in front of the camera. He ended his message with a shout out to Padalecki and Ackles. Brown appeared in four episodes of the series as vampire hunter Gordon Walker who also turned into a vampire.
Sebastian Roché, who portrayed Balthazar, also shared his thoughts and called Supernatural as "one of the best runs in television history." Rob Benedict, on the other hand, is thankful for meeting greet friends in the series. Benedict played the role of Chuck Shurley/God from 2009 to 2016.
Other present and past cast members of Supernatural also posted their thoughts about the end of the series. Among them are Samantha Smith (Mary Winchester), Jim Beaver (Bobby Singer), Ruth Connell (Rowena), Briana Buckmaster (Sheriff Donna Hanscum), Felicia Day (Charlie Bradbury), Madison McLaughlin (Krissy Chambers), and Katherine Ramdeen (Alex Jones).
Supernatural is the latest CW series that announced the end of its run. The network and Warner Bros earlier revealed that DC Comics superhero series Arrow would wrap after its upcoming Season 8.
The series premiered in 2005. The show has an impressive run considering creator Eric Kripke originally planned the series for only three seasons.
Supernatural Season 15 will have 20 episodes and it is expected to premiere in fall. Many fans are expecting that some of the biggest guest stars of the show will return in the last season or at least have a cameo appearance.
© 2023 Korea Portal, All rights reserved. Do not reproduce without permission.