'Supernatural' Showrunner Gives A Hint On How John Winchester Will Return; Cast Member Teases A 'Very Romantic' Reunion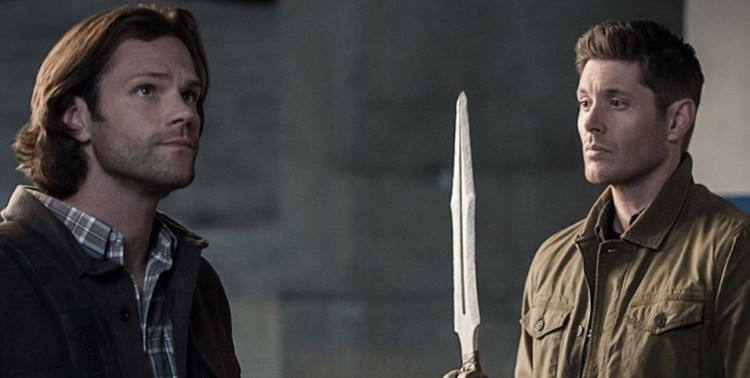 For the cast members and fans Supernatural, the 300th episode is already an impressive milestone. But coupled it with the return on a fan-favorite character, it is going to be epic and "very romantic" like one of the cast members have said.
Jeffrey Dean Morgan had confirmed last month that he is coming back for the 300th episode of The CW's hit fantasy TV series Supernatural. It was not clear at the time how his character, John Winchester, will return.
But as fans have known, everything is possible in Supernatural. Those characters that have died in the past season, have come back in the series.
Supernatural showrunner Andrew Dabb has offered some hints on how John Winchester will return. Apparently, it will be about Sam (Jared Padalecki) and Dean's (Jensen Ackles) desire to see their father again and tell him the things they never got to say before John sacrificed his life to save Dean.
"Our guys are put in a position where they essentially can have a wish granted. They're actually expecting something else, but [John's return] comes from a place of want by Dean. The need for closure is really want brings John back into their lives," Dabb told Entertainment Weekly.
However, John will return will not all pleasant for Sam and Dean. John will tag along Zachariah (Kurt Fuller), an angel with an unpleasant relationship with Sam and Dean.
Meanwhile, the family reunion wouldn't be complete without Mary Winchester. Samantha Smith, who plays the role of Mary, teased that the couple's reunion is going to be a "very romantic" one.
As fans may recall, John and Mary's love story ended early when the Yellow-Eyed demon violently killed Mary when Sam and Dean were still young. Since then, John devoted his life to hunting down monsters, demons, ghosts, and other supernatural creatures.
It would be interesting to see how Mary will react once she sees her husband. It would also be a huge bonus to avid fans of Supernatural to see John riding the famous Impala. He would definitely be pleased to see how Dean took care of "Baby."
The 300th episode of Supernatural, titled "Lebanon," is set to air on February 7. Meanwhile, the bloody battle at the Hitomi Plaza will continue in the upcoming Season 14 Episode 10.
Sam, Castiel (Misha Collins), and Jack (Alexander Calvert) need to devise a plan to talk to Dean, who has been possessed by Michael once again. They need to act fast before Michael's army will completely control Kansas City. Supernatural Season 14 Episode 10 airs on January 17 at 8/7c on The CW.
© 2023 Korea Portal, All rights reserved. Do not reproduce without permission.