'NCIS' Season 16 Episode 20 Spoilers: Gibbs Gets Personal On A Case; McGee Clashes With His Boss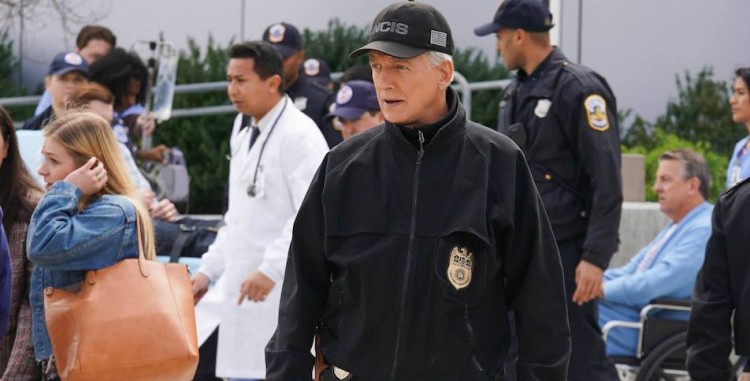 It looks like Agent Gibbs will breaking his own rule: never get personal in a case. In the upcoming NCIS Season 16 Episode 20, he will do exactly like that and Agent McGee will do something that will piss his boss.
In next week's episode of the CBS longest running procedural drama, human remains are discovered at a construction site. The human bones belong to a female Marine Major who is believed to have been killed in the 9/11 attack on the Pentagon. NCIS will investigate the case and finds evidence that it is a murder.
However, it will be revealed that the victim has a personal history with another Marine: Agent Leroy Jethro Gibbs (Mark Harmon). He will get personal with the case that will force Agent Tim McGee (Sean Murray) to kick him out of the case. But Gibbs will not only get personal with the murder of a fellow Marine because he knows the victim, but he may also end up as a suspect.
In the teaser for NCIS Season 16 Episode 20, titled "Hail & Farewell," Kasie (Diona Reasonover) analyzes the uniform of the dead Marine and she finds traces of Gibbs' blood of her uniform. Then, Jimmy (Brian Dietzen) shows Agents McGee, Nick Torres (Wilmer Valderrama), and Eleanor Bishop (Emily Wickersham) something on his phone that shocked the team. It could be a picture of Gibbs with the dead Marine.
Additionally, Agent Sloan (Maria Belo) is also seen talking to someone, most likely Gibbs, and telling him that she needs answers that only he can give. The teaser also shows Gibbs loses his temper at one point during the investigation. At the end of the trailer, angry McGee tells Gibbs that he is off the case that makes the NCIS veteran investigator furious.
McGee would probably point out to Gibbs his own Rule No. 10 which states "Never get personally involved in a case." But Gibbs doesn't believe on that rule anymore.
It can also be recalled that in this season's Episode 13 titled "She" which featured Ziva's story, Gibbs reminded Bishop that she should not get personally attached on a case while what Ziva did.
After Bishop makes peace with Gibbs, he pulls out a piece of paper from a small box. He burned the paper with Rule No. 10 written on it. NCIS Season 16 Episode 20 will air on April 16 at 8 p.m. ET on CBS.
© 2023 Korea Portal, All rights reserved. Do not reproduce without permission.