'NCIS' Season 16 Episode 19 Spoilers: Gibbs Team Hunts Down Active Shooting Suspect; Ziva's Story Could Be Tackled Again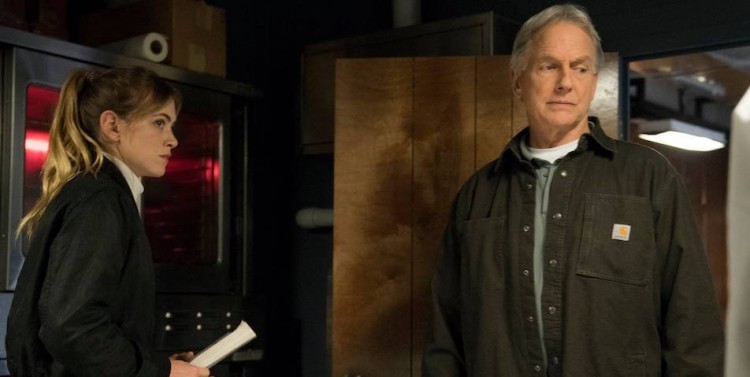 Team Gibbs will be called in a very dangerous active shooting situation in the upcoming NCIS Season 16 Episode 19. But it would be more personal to the team as someone close to Agent Jack Sloan is a key witness to the shooting. Meanwhile, Ziva David's story hasn't ended yet and expected to be brought up in next week's episode.
The NCIS team will respond in an active shooting incident at a naval hospital in Virginia. Unfortunately, the shooter escaped and Gibbs (Mark Harmon) and the rest of his crew will be hunting him down.
As expected, the story will have an interesting twist as someone from Slone's (Maria Bello) past is among those inside the hospital when the shooting started. Now, he or she is a key witness in the case or could also be the intended target of the shooter.
Dr. Jimmy Palmer (Brian Dietzen) and Kasie (Diona Reasonover) have found a blood-stained paper that contains the shooter's possible list of targets. Agent Ellie Bishop (Emily Wickersham) is also seen in the trailer saying, "He's planning something else," that could be about the shooter.
NCIS fans will have a look at Gibbs' basement once again. In the teaser for "Perennial" episode, Agent McGee (Sean Murray) is seen paying his boss a visit. Tim is telling Gibbs that the latter sent someone alone somewhere.
For now, it is unclear what does it mean. Viewers have to tune in for NCIS Season 16 Episode 19 that is slated to air on April 9 to find out.
Meanwhile, Ziva's story is expected to continue in the upcoming episode. It can be recalled that in the previous episode, Bishop told Gibbs that the owner of the place that Ziva rented out is asking her to clean up the rest of the former NCIS agent's things.
Gibbs admitted to Bishop that he is not yet ready to go back to Ziva's secret place. Ellie offered to clean up Ziva's shack but Gibbs insisted that he will do. Eventually, Gibbs agreed that Bishop should collect Ziva's things.
Will Ellie find another secret in the Mossad agent's hideaway? Will she be able to finally find the connection she has been looking for from her predecessor?
Episode 19 might also touch a little on the story about CIA agent Westley Clark's request to Director Vance (Rocky Carroll) and Gibbs. Clark needs help to expose Secretary of Defense Wynn Crawford's secret off-shore slush fund that amounts to nearly $250 million dollars. Crawford is going after Vance after NCIS uncovered that the secretary is a shareholder of a government contractor that is tasked to destroy poisonous gas such as chlorine gas. The company got involved in a deadly gas leak and Crawford interfered in the NCIS investigation.
© 2023 Korea Portal, All rights reserved. Do not reproduce without permission.