'Criminal Minds' Season 15 Spoilers: Matthew Gray Gubler Shares His Thoughts About JJ & Reid's Relationship In The Last Season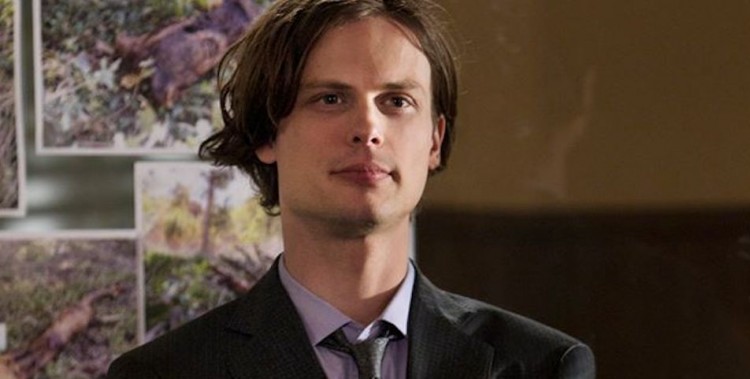 Criminal Minds actor Matthew Gray Gubler has teased that the last installment of the CBS crime action drama would be the strongest season the series has for its entire run. He also shared his thoughts about the most-talked-about JJ and Reid relationship in the upcoming season and what else are in store for their last season.
Criminal Minds is heading to its final season. According to Gubler, who plays the role of Dr. Spencer Reid in the series, they are now filming the last four episodes out of the 10 episodes of Season 15. Gubler hasn't said goodbye to the cast and crew but he admitted that there is already a feeling on set that it is going to be a bittersweet farewell.
Although the CBS's announcement that Criminal Minds will not return after Season 15 came as a surprise to the cast, Gubler assured that their last season was well written. He teased that fans will not get disappointed with their final season.
"We are in the last four ever of the show. The last 10 episodes have, honestly, been the strongest episodes of our entire series. I'm just so excited for people to get to see them," he told Parade in an interview.
Gubler also shared his thoughts about the JJ's (A. J. Cook) and Reid drama in Season 14 finale. The actor admitted that JJ's revelation at the end of the previous season came as a shocker as everybody knows that she is happily married to William LaMontagne (Josh Stewart). But Gubler thinks that JJ really loves Reid even though the popular fans' opinion is that JJ lied to save their lives.
Criminal Minds showrunner Erica Messer has confirmed that the JJ-Reid thing will be tackled right at the pilot episode of Episode 15. However, Messer teased that it will not be easy for the two.
Meanwhile, when asked his plans post-Criminal Minds, Gubler said he would like to pursue directing but he would still continue acting. He also admitted that he would like to do comedy or anything that he hasn't done before.
For CBS TV series, Gubler had helmed 13 episodes. He has been known for directing the exit episodes of the series main characters such as the last episodes of Thomas Gibson (Aaron Hotchner), Shemar Moore (Derek Morgan), and Paget Brewster's (Emily Prentiss) in Season 7.
Gubler admitted that he would love to direct the last episode of Crimina Minds Season 15 but unfortunately, it will be helmed by someone else. Nonetheless, the actor will direct one episode in the final season. The actor said the episode, titled "The Tall Man," will be his last directorial job for the CBS series and it will air on Halloween.
© 2019 Korea Portal, All rights reserved. Do not reproduce without permission.