'Criminal Minds' Actress A.J. Cook Sues Former Manager For Concealing His Sexual Assault Allegations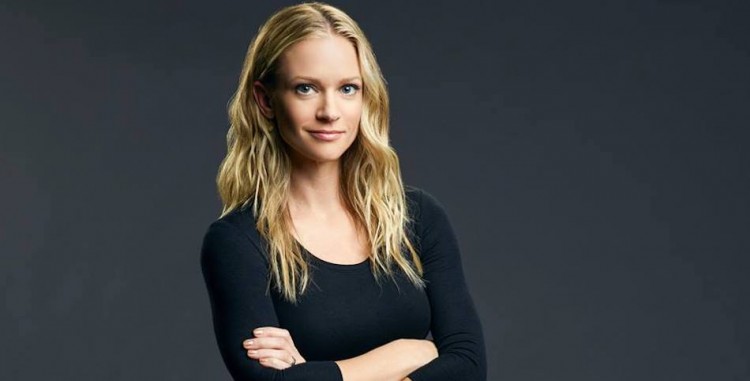 Criminal Minds star A.J. Cook is taking her former manager to court for allegedly hiding his sexual assault allegations. The actress filed a $1.6 million lawsuit against her ex-manager David Guillod in an argument that the latter's concealed his past could have harmed Cook's image and reputation as an advocate for women's rights.
In the documents filed in court, Cook said Guillod should repay money he earned from her and other actresses who he previously managed. The documents also listed several unreported allegations against Guillod.
A representative for Guillod, on the other hand, accused Cook of trying to "piggyback" on the #MeToo movement to get out of her own financial problem. Guillod has denied any wrongdoing since the allegations against him were first reported by TheWrap in November 2017.
The publication reported that Ted actress Jessica Barth accused Guillod of sexually assaulting her in 2012. Cook's attorney Michael J. Saltz said Guillod's victims are ready to testify in court to prove that the claims against the manager are both disturbing and true.
Cook's lawsuit names Guillod and his former company, Primary Wave Entertainment, as defendants. The actress' case is a countersuit against PWE, who filed a lawsuit against Cook in October 2018 for unpaid commissions. At the time, Cook said she stopped paying the company when she left the PWE because of the accusations against her former manager.
Cook also accuses Guillod of scheming with her previous lawyer, Neil Meyer, and overcharged her for the lawyer's services. The actress, who famously plays the role of NBI profiler JJ Jareau in Criminal Minds, said she hired Meyer in 2013 at Guillod's recommendation. The lawyer represented her in negotiations with ABC Studios, which produces Criminal Minds.
According to the actress, Meyer and his law firm raised their fee from 2.5 percent to 5 percent per episode of Criminal Minds without consulting her. Cook said Guillod arranged for the increased payments to Meyer's law firm without her consent. Additionally, Cook said when the accusations against Guillod surfaced and she decided to leave PWE, Meyer urged her not to leave the company.
Cook left PWE in November 2017. She was followed by other other talents of the agency such as Gina Rodriguez, Kristin Chenoweth, and Paula Patton.
© 2023 Korea Portal, All rights reserved. Do not reproduce without permission.