'Criminal Minds' Season 15 Spoilers: Spencer Reid Will Have New Love Interest & It's Not JJ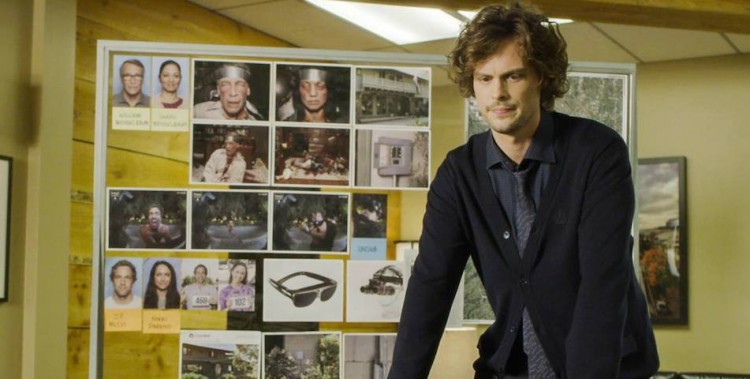 JJ-Will fans can breathe now. Dr. Spencer Reid will not steal Agent JJ Jareau from her husband, Will. Reid will have a new love interest in the upcoming Criminal Minds Season 15.
Perception actress Rachael Leigh Cook has been cast in the final season of Criminal Minds as a love interest of Reid (Matthew Gray Gubler). Cook's character, Max, is described as a quirky, kind-hearted, candid woman who strikes up an unusual relationship with the genius FBI profiler.
According to TVLine, Cook will appear in at least two episodes of Criminal Minds final 10 episodes. Max could be introduced as an unsub victim in one of the BAU's cases. She perhaps develops a bond with Reid in her first episode and will reappear in the next as the doctor's very special friend.
A love interest for Reid would mean that what happened between him and JJ (A.J.Cook) in Season 14 finale will not develop into a complicated romance. In the said episode, JJ revealed to Reid when they were both held at gunpoint that she loved him. Although JJ said she only did it to divert the attention of the unsub, Reid doesn't seem convinced of JJ's explanation.
Criminal Minds showrunner Erica Messer has confirmed that the JJ-Reid thing will be tackled right at the pilot episode of Episode 15. Messer hinted that it will not be easy for the two.
"When we meet them in the first two episodes of season 15, what we learn is they haven't really talked about it because it's made that much of an impact. Six months have passed story-wise and it's time they talk about it. It gets muddy," Messer told Entertainment Tonight.
However, a new love interest for Reid could change that. It could also mean that JJ's marriage will remain intact until the end of the series and everyone could have a happy ending.
That is if no one else dies in Season 15. Messer has already assured that none of the major characters will be killed off in the last season of the CBS procedural drama. However, it doesn't mean that the other people in their lives will not die too.
Reid had three love interests in the past. There was Lila Archer (Amber Heard), a young actress he is assigned to protect. Then Austin (Courtney Ford), a bartender he impresses with magic tricks while showing her a sketch of a potential suspect. And finally, Maeve Donovan (Beth Riesgraf), a geneticist he first meets through correspondence.
It was Maeve that devastated Reid the most. She was abducted and killed by her stalker. Let's just cross our fingers that Max will not die too or she will not turn out to be like hitwoman Cat Adams. Criminal Minds Season 15 is expected to premiere in fall.
© 2020 Korea Portal, All rights reserved. Do not reproduce without permission.