'Outlander' Actor Sam Heughan Rumored To Have Been Asked By James Bond Bosses To Audition As Daniel Craig's Replacement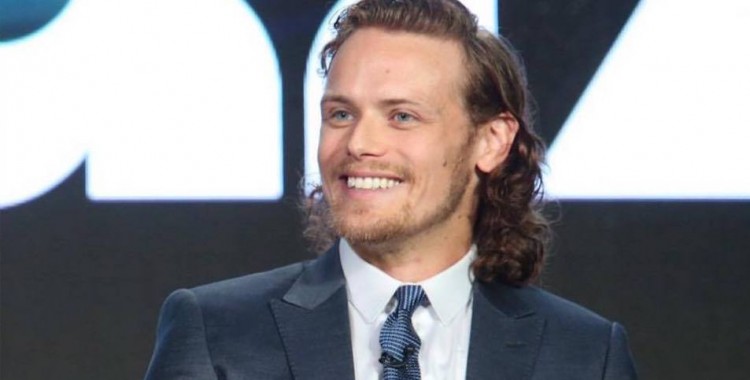 Outlander actor Sam Heughan's changes to be the next James Bond could be getting better if rumors are true. There have been reports that the Scottish actor has been asked by the Bond producers to audition for the iconic character.
Daily Mail cited a source as saying that Heughan received a call from James Bond producers asking him to audition for producer Barbara Broccoli. Apparently, the Bond producers would like to see another Scottish Bond. Sean Connery was the last Scottish actor to play the role of the legendary MI6 agent and that was about 36 years ago.
Although there is a possibility that Heughan is being eyed to replace Daniel Craig, the new information should be taken with a grain of salt as Brocolli has already said she has yet to start looking for a new 007. The next James Bond movie will not begin filming until May 2020 as Craig last outing will be out in cinemas on April 2020.
Additionally, Sam Heughan is not the only actor who is being rumored to be eyed by Bond producers. There were previous reports that Game of Thrones actor Richard Madden also caught the attention of Brocolli. The actor allegedly impresses the producer when he played the role of war hero-turned bodyguard David Budd in BBC's critically-acclaimed series Bodyguard.
The latest buzz about Heughan playing James Bond came after the actor jokingly said he was cast as 007. It all started when MTV reporter Josh Horowitz tweeted about Robert Pattinson being cast in a Christopher Nolan movie and Bill & Ted sequel being officially announced. Horowitz added Heughan and Thor actor Tom Hiddleston could be announced as the next James Bond soon too.
"Dude!! You're not going to believe this!!!!!!!! Just got call about BOND!!!!!!!" Heughan replied to Horowitz's tweet before saying that his bean-spilling could land him in jail.
Many fans believe although Bond producers have yet to call for an audition to fill Craig's spot, Heughan could probably considering trying to audition again for the role. Last year, the actor revealed on LIVE with Kelly and Ryan that he did audition for James Bond role a long time ago. Although he did not land a role in the franchise, Heughan said it was a good experience.
"I did an audition for Bond a long time ago when they were redoing it with Daniel Craig when he was Bond 21," he told hosts Kelly Ripa and Ryan Seacrest.
Craig's debut film as Bond is the 2006 Casino Royale and Heughan was only 25 years old at the time. Superman actor Henry Cavill also auditioned for Casino Royale but turned down because he was too young at 22 despite being favored by director Martin Campbell.
Dude!! You're not going to believe this!!!!!!!! Just got call about BOND!!!!!!! https://t.co/l48P5oXnZm — Sam Heughan (@SamHeughan) March 20, 2019
Just wondered if you'd pay it? Or they said they won't release me with without bail. #Bond #jail ....I'd owe ya big time https://t.co/l48P5oXnZm — Sam Heughan (@SamHeughan) March 20, 2019
© 2023 Korea Portal, All rights reserved. Do not reproduce without permission.