'Outlander' Sam Heughan Once Gets Overwhelmed By Social Media; Who Helped Him Survive Twitter, Instagram & More?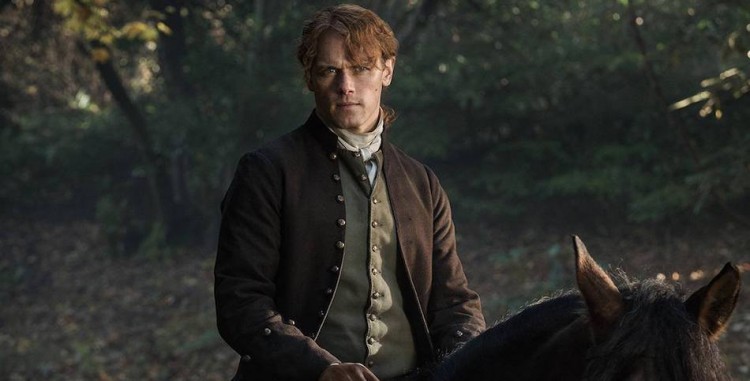 Outlander lead actor Sam Heughan seems to be an expert on social media based on the number of followers he has. But in reality, Heughan is no different from other celebrities who get overwhelmed by the influx of tweets and comments on their timeline.
Fortunatey, there is Outlander author Diana Gabaldon. The novelist revealed that before Heughan became a big star, he once asks for her advice on how to deal with social media. Apparently, the actor only has a few dozens of followers at the time. In comparison, Gabaldon has already a huge fan base because of her book series.
Since appearing in the Starz historical romance drama, Heughan's number of followers grew exponentially. Currently, Heughan has over 1.4 million followers on Instagram, 508,000 on Twitter, and also more than half a million on Facebook.
"At one point he wrote to me and he said, 'how do you handle this, your fans are crazy' - he meant that in a good way - and I said 'I'll tell you'," Edinburgh News quoted Gabaldon as saying during a literary event in Scotland recently.
Clearly, Sam Heughan learned from a pro. He now knows how to use the platforms effectively and deal with its drawbacks just fine, perhaps much better than he expected. In fact, it looks like The Spy Who Dumped Me actor is really on social media now. He has been in several hilarious exchanges of tweets with his Outlander co-stars which many fans of the TV series find endearing.
His recent exchange of tweets was with his on-screen wife, Caitriona Balfe (Claire Fraser). The two troll each other about their outfit at the 2019 Oscars.
The actor jokingly shared a photo of him in a brown velvet suit and showing off his bit lopsided bow tie. Balfe mocked Heughan's bowtie. Heughan fired back with an equally hilarious mention of the heart cutouts on the actress gown at the Oscars.
Meanwhile, Diana Gabaldon also recently visited the tourist trail of Outlander's set locations. Fans of critically-acclaimed TV series were surprised to see the best-selling American author hitting the same trail with them.
Gabaldon admitted that she is happy to visit Scotland as a tourist. She said she usually travel to the country to do research for his book.
Outlander Season 5 is believed to have started its production in Scotland. Balfe earlier shared the first glimpse of the new set for the fifth installment. The set features hardwood walls, some furniture, and a fireplace. The series production designer Jon Gary Steele is also seen supervising the creation of the brand new set.
© 2023 Korea Portal, All rights reserved. Do not reproduce without permission.