'The Big Bang Theory' Actress Kaley Cuoco Reveals Reason Why CBS Sitcom Originally Rejected Her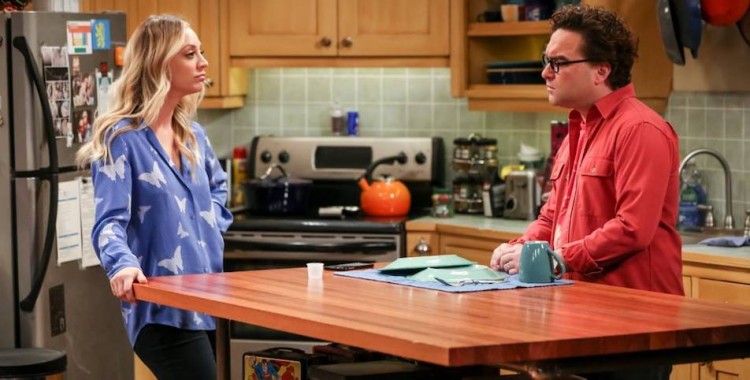 The Big Bang Theory fans for so long knew that Kaley Cuoco is the second choice to play the now iconic character, Penny. However, not many know why she got rejected to play the role when she first auditioned for it and why the show eventually decided to cast her.
As TBBT is heading to its remaining episodes for its final season, some secrets of the series have been revealed. First, the female character is not originally named Penny. It was Katie and it was played by actress Amanda Walsh.
Warner Bros. Television Group president and chief content officer Peter Roth told TV Insider that the pilot episode of The Big Bang Theory back in 2007 was originally filmed with Walsh as Katie. However, they decided to reshoot the episode because the character is not appealing as proverbial girl next door type.
Cuoco, on the other hand, revealed that she got rejected for the role of Katie because she was too young. The actress is 21 at the time she auditioned.
"I didn't get [the role of Katie] the first time around. I was too young, which I love saying because I don't get to say that I'm too young anymore. Then, a year later, I heard they were doing it again, and they brought me back in to read for Penny," Cuoco told the publication.
During the early season of TBBT, Penny is an aspiring actress. She moves in next door to Caltech physicists Sheldon Cooper (Jim Parsons) and Leonard Hofstadter (Johnny Galecki), who are friends with fellow geeks Howard Wolowitz (Simon Helberg) and Raj Koothrappali (Kunal Nayyar).
Penny changed over time. She and Leonard had an on-and-off relationship for a while before getting back together and end up tying the knot in Season 9. Penny also landed a huge job as a sales rep at a pharmaceutical company. Many fans are expecting that Penny will get pregnant by the end of the series.
For Cuoco, she doesn't mind playing Penny for 20 more years. Unfortunately, everyone has to move on. The actress admitted that she recently burst into tears on the set when they rehearsed the final scenes of the series.
CBS and Warner Bros. Television recently announced the air date of the series finale. The last episode of The Big Bang Theory Season 12 and of the series will air on May 16. It will be an hour-long special finale which is expected to emotional for both the cast and their fans.
Currently, Season 12 is on a month-long hiatus. It is set to return on April 4. The Big Bang Theory Season 12 airs every Thursday at 8 p.m. on CBS.
© 2023 Korea Portal, All rights reserved. Do not reproduce without permission.