'The Big Bang Theory' Actor Johnny Galecki's Next Family Sitcom Revealed + TBBT Season 12 Episode 8 Spoilers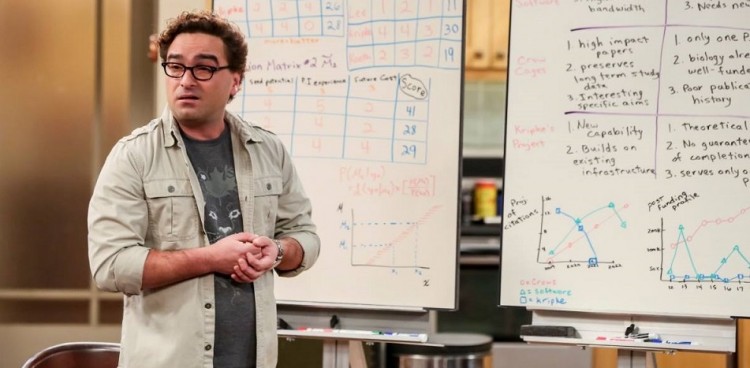 Johnny Galecki will not miss television even after The Big Bang Theory ends this season. Galecki will return on CBS with a new sitcom but it looks like he will be working behind the camera.
According to Deadline, Galecki's Warner Bros-based Alcide Bava Productions will co-executive produce a new multi-camera comedy, titled Bait & Tackle. The series is created by Stuck In the Middle producer Linda Figueiredo.
The upcoming series will revolve around three adult siblings who must step up to run the family business when their father retires. The business is a small town bait & tackle shop.
So far, CBS hasn't revealed additional details, such as cast members and release date, for the new project. Reports, however, indicate that Bait & Tackle would not premiere until at least summer or fall 2019.
Galecki may take the role of one of the three siblings. He, however, may choose to remain as executive producer for Bait & Tackle with a possibility of cameo appearance.
Galecki is not the first The Big Bang Theory cast member who ventures on producing a TV series. Co-star Jim Parsons serves as an executive producer of TBBT's spin-off prequel Young Sheldon. Additionally, he also narrates the series that focuses on the childhood of Sheldon in Texas.
The Big Bang Theory Season 12 will be the last season for the sitcom. In August, CBS and Warner Bros. have announced that the series will wrap up after its twelfth season.
During the show's over a decade run, it won seven Emmys, including four Outstanding Lead Actor in Comedy awards for Parsons, out of 46 nominations. The show also recorded an average of 18.6 million viewers per episode in Season 11, which is more than any other show in the US.
Meanwhile, Kathy Bates and Teller Return are returning in The Big Bang Theory Season 12 as Amy's parents. In Episode 8, titled "The Consummation Deviation," Sheldon (Parsons) will try to bond with Mr. Fowler. He will bring his father-in-law at Stuart's (Kevin Sussman) comic book store.
However, Howard (Simon Helberg), who is also in the store, entices Mr. Fowler (Teller) with his magic tricks. This leaves Sheldon with no choice but to bond with Mrs. Fowler (Bates).
Elsewhere, Raj (Kunal Nayyar) and his fiancee Anu (Rati Gupta) will try physical intimacy for the first time. The Big Bang Theory Season 12 Episode 8 airs on Thursday at 8 p.m. ET on CBS.
© 2023 Korea Portal, All rights reserved. Do not reproduce without permission.