The Big Bang Theory Fans Speculate How Series Ends; Penny & Leonard Split, Broken Elevator, & More Theories Revealed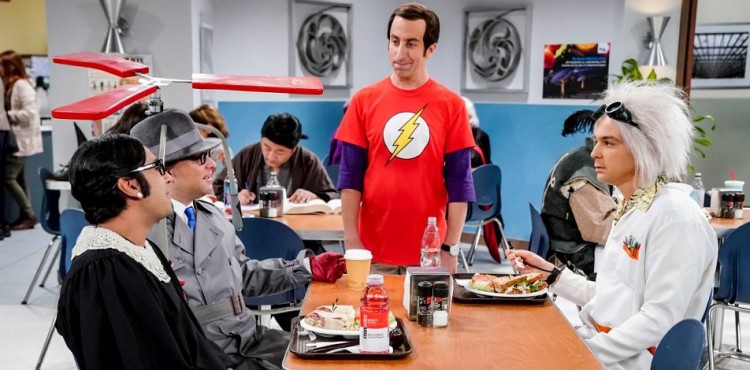 As CBS announced that The Big Bang Theory will bid farewell at the end of Season 12, fans are eager than ever to speculate on how things will end for the show. There are several fan theories on how will the show wrap up come May 2019.
The Big Bang Theory cast have said that they have no idea on how the show will end. Hence, fans have been busy thinking about the possible stories on how the showrunners will conclude the story of the four Caltech geeks.
One of the fan theories is that a Penny (Kaley Cuoco) and Leonard (Johnny Galecki) having a divorce. The reason for some fans of saying so is the couple's difference in views when it comes to having children.
In an episode this season, the concern of having children has been brought up. Leonard said that he wants to be a father. On the contrary, Penny doesn't want to have kids. Things might get worse between the two as Cuoco already ruled out all hopes that Penny will get pregnant this season.
It may be a tragic ending for the show, but it is not unlikely. And speaking of children, another theory is that Sheldon (Jim Parsons) and Amy (Mayim Bialik) may have their first child before the season ends.
Parsons, however, already hinted that Sheldon will not be holding his own baby this season. He said there is not enough time for Amy to carry out the nine-month pregnancy until the show ends in May.
Another fan theory is about the broken elevator at the building where Sheldon, Penny, and Leonard live since Season 1. Longtime viewers of the show have known that the lift has been out of orders since TBBT pilot episode.
The idea of a fixed elevator may be a little dull ending for some. But the image of all the cast members riding the apartment's lift for the first time could be memorable to watch. Another better idea is that the elevator got fixed and Sheldon, Leonard, Penny, Howard, Raj, Bernadette, and Amy knew about it. But they decided to take the stairs like they always do for the past years.
The Big Bang Theory Season 12 did not air an episode this week to give way to the Thanksgiving celebration. It is expected to return next week. Meanwhile, the series finale is set to air in May 2019.
© 2023 Korea Portal, All rights reserved. Do not reproduce without permission.