Most Serious Scandals That Rock K-Pop Group BIGBANG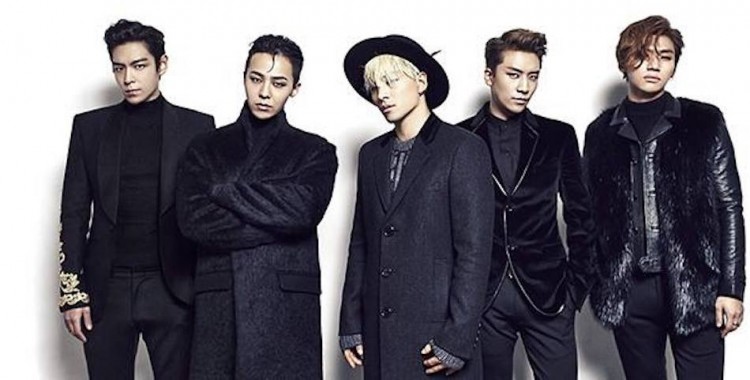 The BIGBANG's fate when it comes to group activities when the four members get discharged from the military looks grim. Some netizens have launched a petition to kick Seungri out of the group because of the multiple controversies that he is being involved with right now. The irony is, Seungri is not the only member who got involved in scandals.
BIGBANG had been at the peak of their career. But as they climb to the top, their path had been afflicted with controversies that rocked the group as well as their fans. Here are some of the scandals that affect BIGBANG since their debut in 2006.
T.O.P.
Marijuana Scandal
The BIGBANG rapper was charged with using marijuana in 2017 while he is serving the military. T.O.P's drug tests came out positive and he received a 10-month prison sentence and was also booted from his military service.
The singer released a public apology and showed remorse for what he had done. T.O.P., later on, got re-enlisted as a public service worker.
Japanese War Flag Jacket Scandal
A year after their debut, T.O.P appeared on a TV interview wearing a jacket that had patches designed with Imperial Japanese War Flag. The Rising Sun flag of Japan is considered offensive in many Asian countries, including Korea because the symbol was used as the war flag for the Imperial Japanese army. YG Entertainment CEO Yang Hyun Suk quickly issued a statement to addressed the controversy and apologized for being insensitive to the issue.
Taeyang
"Fu** You" Shirt
Taeyang could be the BIGBANG member who got involved in controversy the least. The only serious scandal that he was criticized on was when he wore a shirt that said "Fu** You" on the back during his stage for "I'll Be There "on M! Countdown in 2010. Taeyang got slammed since the TV show has lots of minor viewers.
G-Dragon
Marijuana Scandal
G-Dragon tested positive for smoking marijuana in 2010 and eventually went on a hiatus because of it. The singer-songwriter later explained that he had been offered a puff of what he thought was a cigarette while he is drunk at a party in Japan. This was his first offense and no charges were pressed against him.
Plagiarism Scandals
After BIGBANG released their single "Lies" in 2007, netizens started accusing G-Dragon of plagiarizing Japanese DJ's FreeTEMPO and track "Sky High" for "Lies". The MAMA 2017 Song Of The Year awardee is G-Dragon's first major hit as a composer. YG Entertainment defended G-Dragon and also reached out to FreeTEMPO to clarify the issue. FreeTEMPO themselves denied that "Lies" was plagiarism of "Sky High."
But it was not the only accusation of plagiarism that GD had faced. When G-Dragon released his 1st solo album, Heartbreaker, in 2009, netizens alleged that the title track, "Heartbreaker," sounds like Flo Rida's hit single, "Right Round." To deny the allegation, Flo Rida flew to Korea to perform at G-Dragon's solo concert. The two hit the stage with a remix of "Heartbreaker" and just that, all accusations end.
Daesung
Car Accident
The BIGBANG member got involved in a fatal car accident in 2011 that left a motorist dead. Daesung hit a man who had collapsed on the ground from a prior accident, as well as a taxi that was parked next to the motorcyclist.
Daesung claimed that he did not see the motorcyclist, and only saw him after he stopped his car to check the taxi driver. He was not charged for the incident but he took one-year hiatus for self-reflection.
Seungri
Sex Scandal
In 2012, an unidentified Japanese woman revealed Seungri's unusual habits during sex along with some proof of her alleged one-night stand with the singer. The woman released some photos of Seungri lying half-naked in bed.
Then five days later, Seungri was involved in a dating rumor with Japanese model Anna Kubo after the two were photographed kissing. YG Entertainment denied all allegations, saying their talent and Kubo are just close friends and had just finished filming a Japanese drama.
Burning Sun Scandal
Seungri has been accused to be involved in several controversies that the club in Gangnam is facing right now. Burning Sun is being investigated on suspicion of sexual assault, drug trafficking, violence, and corruption involving the club owners and the police force. Moreover, Seungri is also accused of soliciting sexual services for foreign investors.
© 2023 Korea Portal, All rights reserved. Do not reproduce without permission.