BIGBANG's Daesung Is Back On Stage; Wins Talent Show With Fellow Soldiers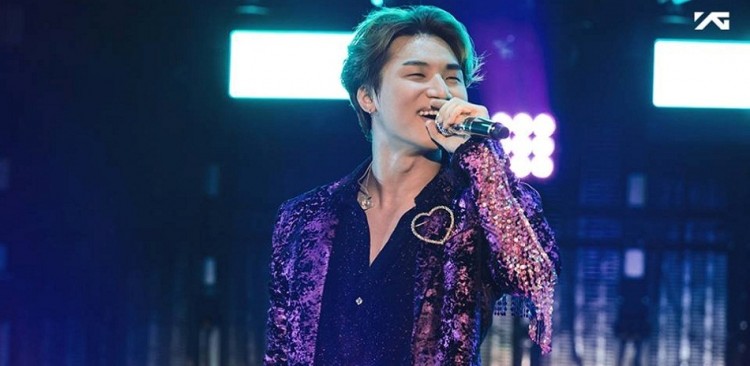 BIGBANG member Daesung was able to do what he loves most while still serving in the military. The K-pop idol took the stage and sang for a festival audience along with his fellow soldiers.
Daesung and his comrades were invited to the Hwacheon Tomato Festival over the weekend where a talent show took place. The ROK Army's 27th division that is based in Gangwon-do's Hwacheon county rose to the occasion and hit the stage. The group, also known as the "We Will Win" unit, performed BIGBANG's hit singles "Bang Bang Bang" and "Fantastic Baby." In the end, Daesung's group was awarded to top prize.
Some members of the audience shared some clips of Daesung and his group's performance. The BIGBANG member is seen enjoying his time on the stage. Many fans also noticed that Seungri has leaner physique now than ever, but some were dismay that the K-pop idol did not take off his shirt. Check out the video below.
Daesung began his two-year mandatory military service in March. A couple of months later, he was hospitalized for two days due to laryngitis. The BIGBANG singer is set to be discharged from the military on December 13, 2019.
Meanwhile, BIGBANG member Seungri has revealed that he is already thinking about his impending military enlistment. During his first-ever solo concert titled "The Great Seungri" on Sunday, Seungri talked about his bandmates and the mandatory military service.
Seungri is the only BIGBANG member who is active in his entertainment career. All of his four bandmates are currently completing their mandatory military service. T.O.P got enlisted as a conscripted policeman in 2017 but his service time has been extended after admitting to using marijuana. G-Dragon, Taeyang, and Seungri all began their military services this year.
During his concert, Seungri revealed that although his bandmates couldn't physically watch his show, they never fail to send their maknae (youngest member) their warmest support. He confessed that he misses D-Dragon, Taeyang, Seungri, and T.O.P and their promotions as a group before adding that he plans to enlist in the military very soon.
"I think I liked [promoting] with all five members better than working alone. I think I'll probably enlist soon as well. I'll be enlisting sometime soon," he said. Seungri released his solo album The Great Seungri on July 20.
© 2023 Korea Portal, All rights reserved. Do not reproduce without permission.