Korea's Army Denies Report That BIGBANG's G-Dragon Passed Over A Promotion Due To Excessive Vacation & Sick Leave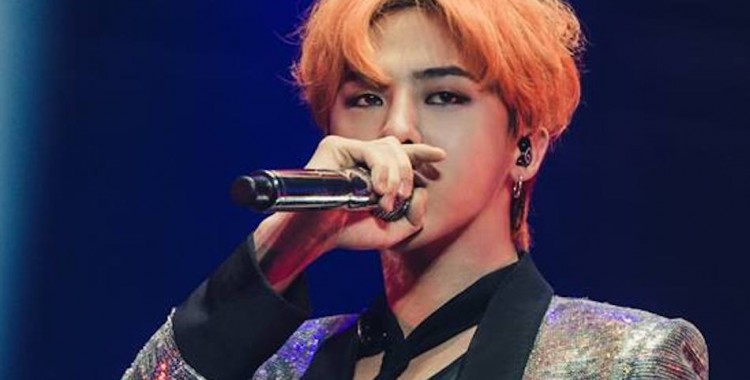 The Korean military has denied a report claiming that BIGBANG member G-Dragon's failure to advance in ranks is because of his excessive use of vacation leave. The Army clarified that the K-pop idol has used his vacation like what typical soldiers do.
Korea's Dispatch released a report this week claiming that G-Dragon remains in private first class rank while the soldiers who enlisted alongside him have been promoted to corporals. The reason that GD passed over a promotion was allegedly due to the amount of time he spent outside of his unit.
Apparently, the singer/songwriter used a total of 76 vacation days of his 365 days in the military, and 47 of those were sick days. G-Dragon started his military enlistment on February 27, 2018, and expected to be discharged on November 26, 2019.
According to the Korean Army regulations, a soldier gains a private rank during his first three months in training. Then, he will advance to private first class for the next seven months and a corporal for the following seven months.
A report indicated that G-Dragon's colleagues got promoted on January 1 but the singer did not and allegedly, it was because of his too many vacation leave. However, the military stressed that there is no such case that a soldier passed up on a promotion due to excessive vacation. It added that the singer took his vacation leave in accordance with his personal situations and within military regulations.
The Army clarified that a soldier typically fails to rise from the rank if he failed in the required tests for promotions. The ROK Army said G-Dragon will still get his promotion nonetheless. He is expected to get his corporal rank in March.
"A soldier using too many vacation days will never be the reason that he fails to rise in rank. A soldier may not advance to the next rank in the case that he fails to meet the examination requirements. Currently, Kwon Ji Yong [G-Dragon's real name] has utilized 76 of his vacation days; 47 of those days were used for medical illness/treatment," Allkpop quoted a representative from the Army as saying.
Meanwhile, the market stocks of BIGBANG's label, YG Entertainment, has plummeted following the report about G-Dragon's military ranking and new accusation against another group member, Seungri. The company already denied the accusation about Seungri but has yet to issue a statement about G-Dragon.
© 2023 Korea Portal, All rights reserved. Do not reproduce without permission.