YG Entertainment Explains Two Conflicting Enlistment Dates & Plans Of BIGBANG Member Seungri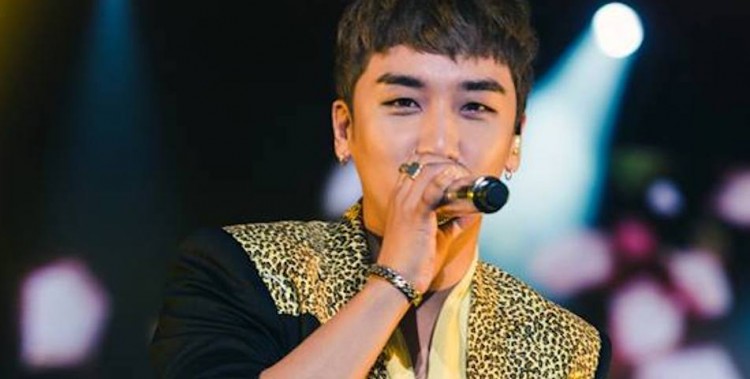 Amidst the multiple scandals that he is currently involved with, BIGBANG member Seungri is soon to start with his military service. However, his enlistment creates another confusion among his fans.
It was previously reported that Seungri applied earlier this year for conscripted policeman selection examination at the Seoul Metropolitan Police Agency. Apparently, the K-pop idol took the aptitude test as well as the physical examination as a driving specialist.
The results for the first round of examinations are expected to be released on March 8. Only a few will be selected from those who passed the first round of tests. Those who will undergo the training for conscripted policemen will be chosen through a random draw on March 12.
Then news outlet Edaily also reported that Seungri will be enlisting as an active duty soldier. According to the publication, the singer has recently received his draft notice and indicates that he will be enlisting at the Nonsan Army Training Center on March 25.
These two enlistment plans and dates made many of BIGBANG fans confuse on which path Seungri will be taking. YG Entertainment clarified that Seungri will enlist as an active duty soldier.
The BIGBANG label admitted that Seungri did apply for the conscripted policeman selection examination in January. However, the singer plans to withdraw his application to avoid "misunderstandings."
"After checking with Seungri, it is true that he applied for the conscripted policeman selection examination at the Seoul Metropolitan Police Agency on January 7. However, in order to not create any misunderstandings, even if he passes the first round, he will be withdrawing himself from the selection and enlisting as an active duty soldier," a representative of YG Entertainment was quoted as saying.
This means Seungri will begin his enlistment on March 25. Netizens are expecting that the police investigation on his involvement in the Burning Sun scandal will be over before his enlistment.
Some fans believe that it would be best for Seungri to be out the spotlight for now and serve his country since he has been receiving relentless backlash from the public. Others, on the other hand, expressed concern that Seungri may not be able to answer more of police questions about Burning Sun if he already started with his training.
Seungri has undergone initial questioning late last month about the controversies and allegations surrounding him and the Burning Sun operations. The club is being investigated on suspicions of sexual assault, drug trafficking, violence against its customers as well as collusion between the club and the police officers.
© 2023 Korea Portal, All rights reserved. Do not reproduce without permission.