BIGBANG's Seungri Apologizes Again To Fans Over Burning Sun Scandal; Says He Is "Ashamed & Regretful"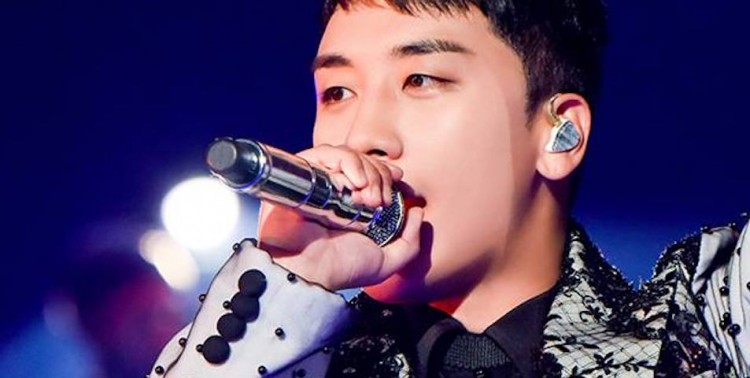 BIGBANG member Seungri once again apologized to his fans over the recent Burning Sun scandal. The singer talked about the controversy and made a new apology during his Seungri 1st Solo Tour The Great Seungri Final in Seoul over the weekend.
The BIGBANG member decided to start the concert by talking to his fans and once again offer his apology. Seungri said he knows that if he will not talk about it, people who attended his concert will be puzzled on why he did not say something about the recent scandal at Burning Sun.
Seungri admitted that he acted carelessly when the controversy started and did not act responsibly on the matter. He apologized for causing "disappointment and concerns" to his fans.
"Despite there being a controversy, I did not act in a responsible manner. Despite the fact that the controversy took place in a location that I have publicly spoken about, I did not act in a responsible way and for that, I am ashamed and regretful. It is all due to my negligence," the singer said during his concert.
Seungri made a promise to his fans that he will act more carefully and responsibly. The K-pop idol is set to start his enlistment soon. He is the last member of BIGBANG to serve in the military. Three members of the group-G-Dragon, Taeyang, and Daesung-got enlistment early last year.
Meanwhile, Seungri holds his last concert before his mandatory military enlistment a day after police conducted a raid on Burning Club and on Yeoksam District police unit. At the club, the police seized relevant data that are necessary on their investigation of alleged drug trafficking, sexual assaults, violence against its customers, and the collusion between the club and the police officers.
They also confiscated the CCTV footage at Yeoksam District police unit as well as the body cam of the policemen who responded on the reported assault at Burning Sun. The police are concern about the allegation of a man that senior club officials and police officers colluded to make him an attacker rather than a victim when he tried to help a woman who is being assaulted at the club.
Meanwhile, reports indicate that Burning Sun already shut down its operation in light of the ongoing investigation. The club CEO earlier released a statement saying that they will fully cooperate in the investigation. Burning Sun CEO Lee Moon Ho also clarified that Seungri was not involved in the management of the club as he only served as a consultant. Seungri also released a statement stressing his job at the club as the person-in-charge of promotions.
© 2023 Korea Portal, All rights reserved. Do not reproduce without permission.