'NCIS' Season 16 Episode 15 Spoilers: Jimmy's Career Will Be In Jeopardy + DiNozzo Sr. Is Back In Town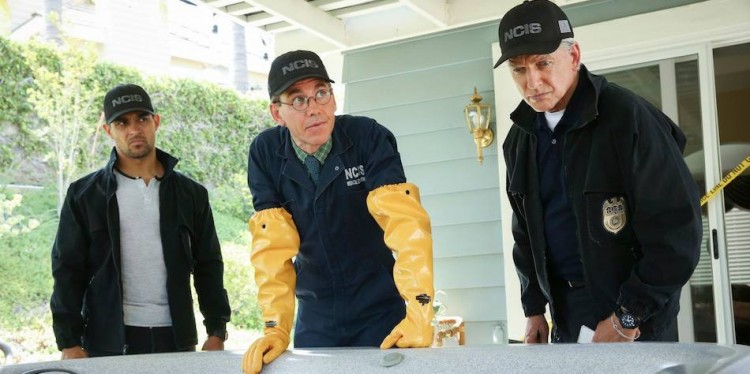 NCIS medical examiner Jimmy Palmer will be in a bad spot in the upcoming NCIS Season 16 Episode 15 that will also put his career in jeopardy. His father-in-law will ask a favor from him that apparently, is about "life and death."
The synopsis for Episode 15 stated that Palmer's (Brian Dietzen) father-in-law, Ed Slater (Larry Miller), will ask for his help to tamper with evidence in a current murder investigation. It looks like he would demand Jimmy to declare the death of an individual as a "bear attack."
To add in the chaotic situation, Ed's poker buddy, Anthony DiNozzo Sr. (Robert Wagner), will offer to help with the case. Moreover, Jimmy is seen telling Agent Nick Torres (Wilmer Valderrama) that he lied to Gibbs (Mark Harmon).
Gibbs would love to see DiNozzo Sr. in town as he already grew a special relationship with him because of former NCIS agent Anthony DiNozzo Jr (Michael Weatherly). However, things might change when he finds out that Senior is getting himself involved once again in an NCIS investigation.
Knowing Gibbs, he doesn't want any unauthorized person to get involved in his case even he is a like a family to him. Will the team inform Tony about his father's latest visit to NCIS? Probably. Agents Tim McGee (Sean Murray) and Ellie Bishop (Emily Wickersham) might get worried that Gibbs might cut his ties with the DiNozzos if Senior keeps on getting his hands on their case.
In a teaser for Episode 5, Gibbs is seen very pissed while talking to Ed in the interrogation room. In the adjacent room, Jimmy and Nick are watching the interrogation when Gibbs suddenly calls Jimmy in an angry manner.
It is not surprising that Gibbs will not show any kindness to Ed. Jimmy's father-in-law was first seen in NCIS Season 9. In the "Newborn King" episode, Jimmy introduced his future father-in-law to the team.
The team did not have a good impression of Ed as he mocked Palmer's career choice. Although in the end, Ed accepted Jimmy as his son-in-law after the latter stood on his career decision, it might not change Gibbs' impression of him.
As the episode title "Bears and Cubs" suggests, the Episode 5 story could end in one of two possible scenarios for Ed and Senior. They either provide valuable life lessons to their juniors or they will end up like cubs when the experienced NCIS agents teach them a lesson of not get involve their investigation. 
Meanwhile, Dr. Ducky Mallard (David McCallum) is also back in town. In the sneak peek for the upcoming episode, he is seen in the lab alongside Jimmy and Kasie (Diona Reasonover). NCIS Season 16 Episode 15 airs on March 5 on CBS at 8 p.m. ET.
© 2019 Korea Portal, All rights reserved. Do not reproduce without permission.