'NCIS' Season 16 Actor Brian Dietzen Admits Pauley Perrette's Exit Is A "Bittersweet" Moment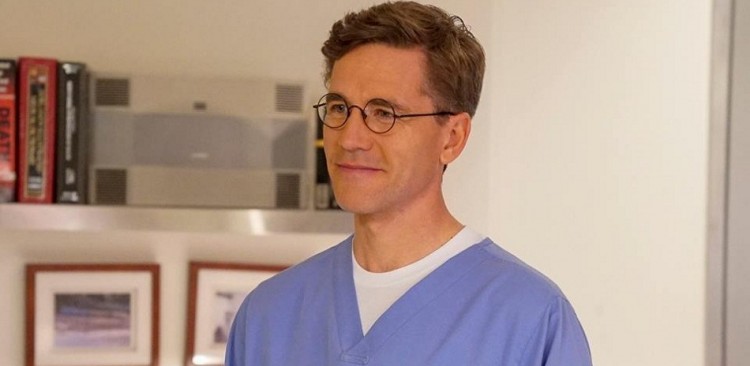 Pauley Perrette's departure in NCIS Season 15 was a sad moment not only for the TV series fans but also to the cast members. Brian Dietzen admitted that it was a bittersweet goodbye to a costar that he also considered as a close friend.
Dietzen confessed that it is the same kind of feeling when Michael Weatherly (Agent Tony DiNozzo) left the show after Season 13 and Cote de Pablo (Ziva David) in 2013. But the actor also admitted that although he is sad that Perrette left the show, he is also excited to see what the actress is up to next.
"Similar to their departures [Weatherly and de Pablo], it's kind of the same thing, where you're just kind of like, 'Man, I'm bummed to see you go, but I'm also excited to see what you do next, you know? And I'm excited to see that you get to spread your wings doing something different, you know?'
And it's one of those reminders where as an actor, your lifestyle is supposed to be somewhat gypsy-like. Moving from camp to camp, from production to production," Dietzen told CinemaBlend in an interview.
The actor has been portraying the role of NCIS assistant medical examiner Dr. Jimmy Palmer for the last 15 years. He first appeared in Season 1 but only in a recurring role. He was promoted as a main cast member in Season 10. Perrette (Abby Sciuto), on the other hand, is among the original regular cast members of the longest-running CBS show along with Mark Harmon (Agent Leroy Jethro Gibbs) and David McCallum (Dr. Ducky Mallard).
Fans are expecting that there will be more Jimmy Palmer-centered episodes in the upcoming Season 16 as he would take more responsibility in NCIS. In the previous season, Palmer took over as Chief Medical Examiner after Ducky took a leave from NCIS to teach at a New York City medical school and write his book.
The upcoming NCIS Season 16 might feature Palmer, a.k.a. autopsy gremlin as DiNozzo fondly called him, as a loving father and husband. He might give some advice to the new dad, Agent Tim McGee (Sean Murray), like what he did to Tony.
Palmer may also mentor the new addition to the NCIS team, Kasie Hines (Diona Reasonover). Kasie will officially replace Abby in the lab in the upcoming installment. Palmer and Kasie need to work extra as Director Vance's life is in danger when NCIS returns in September.
In Season 15 finale, Nigel Hakim (Pej Vahdat) took Vance. Gibbs team tried to apprehend him but they are too late. Nigel and Vance are already on a plane and heading to an unknown destination.
Gibbs will definitely do everything to save Vance from the same man who captured and tortured Agent Jack Sloane (Maria Bello) in Afghanistan before it's too late for the NCIS director. All team members, including Palmer, will play major roles on that mission. NCIS Season 16 will premiere on September 25.
© 2019 Korea Portal, All rights reserved. Do not reproduce without permission.