Former Wanna One Member Park Ji Hoon Confirms To Make Solo Debut In March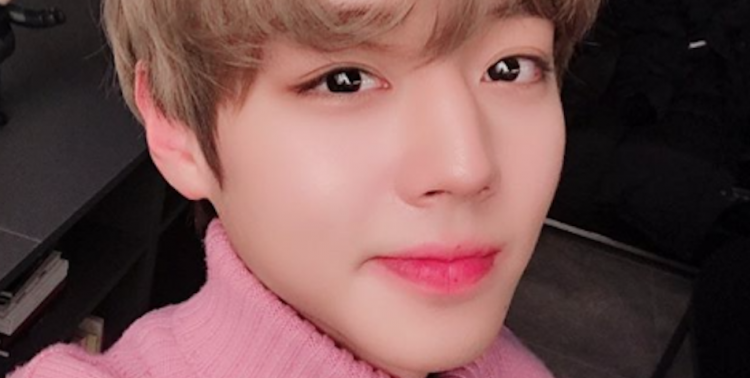 Following the success of his first solo fan meeting, Park Ji Hoon is ready to make a solo debut next month. His label, Maroo Entertainment, has confirmed that the K-pop idol is already preparing his first solo album and it will be released in March.
Maroo added that the former Wanna One member is also set to film a music video for his new song. Apparently, Ji Hoon will be flying to the Czech Republic's capital, Prague, by the end of the month to film a music video.
Many fans speculated that the title track of Ji Hoon's first solo album could be a love song considering the location of his MV shoot. Prague is famous for its unique medieval architecture and one of the top tourist destinations in Europe because of its majestic scenery.
Aside from preparing for his solo album, Ji Hoon will also continue with his Asia fan meeting tour, titled First Edition, starting on March 2. The singer is set to meet his fans in Taipei, Bangkok, Manila, Hong Kong, Macau, and Tokyo.
The singer kicked off his fan meeting tour in Seoul on February 9 at Kyung Hee University's Grand Peace Palace. Former Wanna One members Yoon Ji Sung, Bae Jin Young, and Kim Jae Hwan also made a surprise appearance to support Ji Hoon. They congratulated their bandmate for a successful fan meeting and also expressed their love for the singer and his fans, called May.
They were impressed by Ji Hoon's latest achievement. When MC Park Kyung Rim told the three that they appeared on Ji Hoon's second sold-out show of the day, Yoon Ji Sung, Bae Jin Young, and Kim Jae Hwan were more amazed.
"This is the second show? Wow, two shows. You are incredible," Kim Jae Hwan said.
During the event, Ji Hoon performed some of his favorite Wanna One songs such as "Wanna" and "Hide and Seek." He also did covers of Ed Sheeran's "Shape of You" and Taemin's "Press Your Number."
Moreover, Ji Hoon also debuted the song "Young20," which was produced for him by fellow Wanna One member Lee Dae Hwi. Ji Hoon also participated in writing the lyrics of "Young20."
If his schedule is not packed enough, Park Ji Hoon also revealed that he plans to take acting lessons too. This means May will soon watch Ji Hoon on K-dramas in the future as well.
© 2023 Korea Portal, All rights reserved. Do not reproduce without permission.