Park Ji Hoon Invites Former Wanna One Bandmates On His First Solo Fan Meeting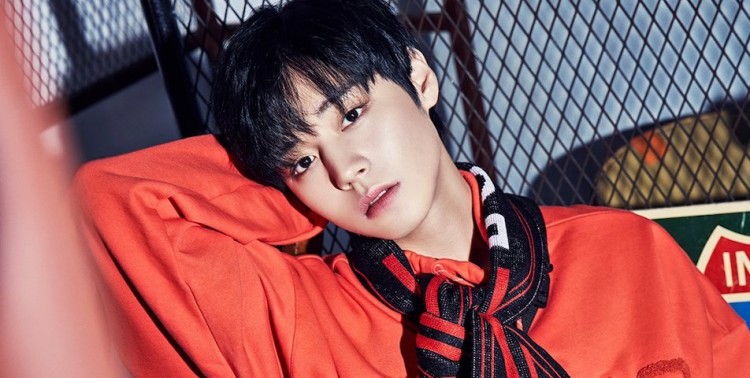 Park Ji Hoon intends to make his first solo fan meeting memorable by inviting his former bandmates. The singer's label, Maroo Entertainment, has confirmed that they have asked Ji Hoon's bandmates to be on his fan meet.
Park Ji Hoon will be kicking off his first solo Asia fan meeting tour on February 9 at the Kyunghee University's Grand Peace Palace. Maroo Entertainment said they have sent an invite to all former members of Wanna One to join Ji Hoon on his event if their schedule allows it.
However, Maroo can't say for sure who among the Wanna One members could attend Ji Hoon's fan meeting, titled First Edition. The label said they could only confirm it on the day of the concert itself.
There have been reports, however, that Kim Jae Hwan has already agreed to appear on Ji Hoon's fan meeting. This marks the first official event of a former Wanna One member since the group's final concert series last month. It also receives attention from the public after the tickets for his First Edition were sold-out a minute after it went on sale.
Wanna One disbanded after the members' contract with Swing Entertainment expired on December 31, 2018. The 11 members of the group then returned to their respective agency and announced solo activities or joining other groups. Many of the members have already launched their solo social media accounts and fan club.
Many "first" are expected to happen in Ji Hoon's fan meeting in Seoul. Aside from it is his debut solo activity, this is also his first official event in which he will greet his own fan club, named May. Ji Hoon is also expected to sing the track that was composed of another bandmate, Lee Dae Hwi.
Meanwhile, Ji Hoon is also showing his support to his fellow Wanna One members. He is featured in Ha Sung Woon's single "Don't Forget." He is also set to participate in another track of Sung Woon's upcoming solo album.
Moreover, Ji Hoon's fans may also see him pursuing an acting career. It was earlier reported that he has received several offers to star in TV series. Apparently, the K-pop idol is currently reviewing the scripts.
© 2023 Korea Portal, All rights reserved. Do not reproduce without permission.