The CW Finds Actress To Play Nancy Drew In Upcoming TV Series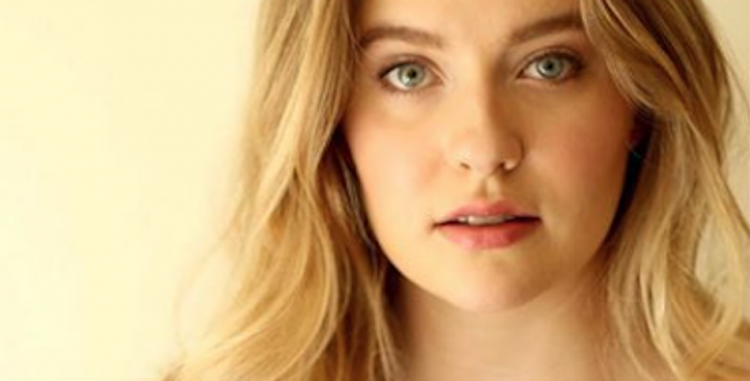 The CW has found its lead actress for its upcoming TV series Nancy Drew. Kennedy McMann has been cast to play the role of the iconic character.
This marks the first series regular role for McMann. She previously appeared in recent episodes of Law & Order: SVU and Gone.
The official description for the upcoming young adult detective series stated that 18-year-old Nancy Drew will defer going to college for another year when a tragedy happened on her family. She finds herself embroiled in a ghostly murder investigation. In the process, Nancy uncovers secrets and clues that lead her to believe that a long-dead local girl may be the killer.
Joining McMann in the cast lineup is Charmed actress Leah Lewis. She will portray the role of George, a tough, tattooed girl from the wrong side of the town who felt personally wronged by Nancy in high school. George finds herself a suspect in the killing along with Nancy.
The case rekindles Nancy's interest in detective work. George, on the other hand, is forced to team up with her high school nemesis to track the real killer and clear their names.
The pilot episode of Nancy Drew on The CW will be penned by The Magicians writer Noga Landau along with Gossip Girl and The O.C. veterans Josh Schwartz and Stephanie Savage. Supergirl co-executive producer Larry Teng will helm the pilot while The Vampire Diaries showrunner Melinda Hsu Taylor will serve as executive producer.
So far, The CW has yet to release a statement on when Nancy Drew will premiere but it is expected to kick off this year. The untitled Nancy Drew is one of five new pilots ordered by The CW for the 2019-2020 season. The network also plans to air the new spoinoff of Riverdale, titled Katy Keene, and an adaptation of the 1987 vampire film The Lost Boys.
This is not the first time the Nancy Drew novel was adapted for television. There have been several film and television versions going back to the late 1930s.
In 2016, CBS TV Studios also attempted to bring Nancy Drew stories with Person of Interest actress Sarah Shahi in the title role but it did not pan out. Tony Phelan and Joan Rater, who worked on the Shahi project, also wrote another pilot for NBC last season but it also never moved forward.
© 2020 Korea Portal, All rights reserved. Do not reproduce without permission.