'The Flash' Season 6 Spoiler: Cisco Ramon Rumored To Be Leaving Team Flash; Possible Scenarios On How He Will Be Written Off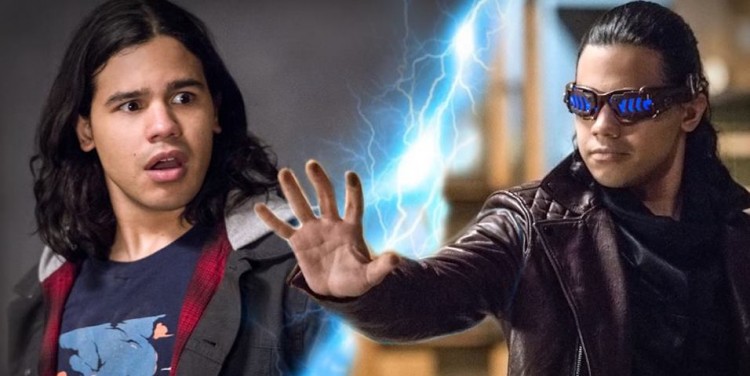 Team Flash may not be complete next season. One of the major characters has been rumored to be leaving S.T.A.R. Labs for good.
The Flash regular cast member Carlos Valdes has been reportedly bidding his farewell by the end of Season 5. Valdes famously plays the role of S.T.A.R. Labs' mechanical engineering genius, Cisco Ramon, a.k.a. Vibe, who is also known for giving clever names to new metahumans.
The tech-savvy genius has been a core member of Team Flash since the series premiered in 2014. He also becomes a staple character in the Arrowverse, notably designing and creating the suits worn by his own team and Team Arrow from Season 4 onward.
We Got This Covered reported that Valdes is looking to "move on to new pastures" and plans to exit the show once The Flash Season 5 is over. The publication added that The CW show will most likely write off the character to leave a chance for Valdes to return in the future episode.
If the rumor is true, what could be the reason for Cisco for leaving his friends behind? Cisco's departure may have something to do with the metahuman cure that he is working on. Earlier this season, the villain Cicada stripped Cisco of his powers.
As he slowly recovering his Vibe powers, Cisco admitted to Caitlin (Danielle Panabaker) that he enjoys being an ordinary human again. Cisco also discovered that the fragments from Cicada's dagger can cure metahumans. As viewers may remember, Cisco and Caitlin had opposing views on whether or not they need a metahuman cure.
His departure could also be related to his love life. The Flash fans have seen how devastated Cisco is when his girlfriend Gypsy (Jessica Camacho) broke up with her.
It was noticeable that Cisco was missing in the most recent episode of The Flash but he will be back in this week's episode. In the upcoming The Flash Season 5 Episode 14, the S.T.A.R. Labs genius will go on a date with Kamilla (Victoria Park).
Although he will go on a date, Cisco might still be dealing with his breakup with Gypsy. The Flash Season 5 airs new episodes every Tuesdays at 8/7 pm on The CW.
Carlos Valdes has already had an accomplished career even before joining the cast of The Flash. He is a skilled theater actor and musician.
Between 2009 and 2011, he starred on theatrical productions like High School Musical and The Wedding Singer. He also played the role of Andrej in the musical Once, from March 2013 to March 2014. In the show, he played a multitude of instruments such as piano, guitar, ukulele, bass, and percussion. The musical was nominated at the Tony Award in 2013.
He also was a stand-in in the national tour of Jersey Boys. In 2015, he also released his second EP, Night Off, as part of his band Tha Los.
© 2020 Korea Portal, All rights reserved. Do not reproduce without permission.