'The Flash' Season 4 New Superhero, Iris West Suits Up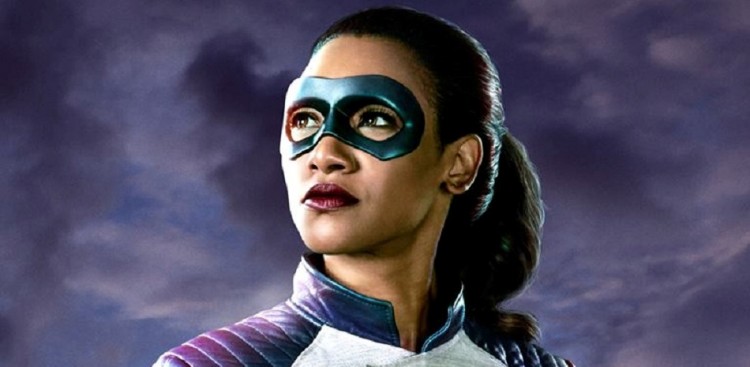 Iris West suits up in an episode of The Flash Season 4 next month. Barry Allen will be stepping on the sideline to give way to his wife, the superhero Iris. The CW has unveiled Iris in her superhero outfit and fans can't wait to see her fight a metahuman.
In Episode 16, titled "Run, Iris, Run," Team Flash will deal with a bus meta, Matthew aka Melting Pot (Leonardo Nam). Matthew's ability is to swap people's DNA. During a fight with Team Flash, he transfers Barry's (Grant Gustin) speed power over to Iris (Candice Patton). Iris will take the lead to defeat the new threat in Central City while Barry will act a support.
Candice Patton's Take on Iris' Power
Iris has been in a number of jobs since the show begun. She started as a barista, then a reporter. Now, she is the leader of Team Flash at STAR Labs. More importantly, she has been the soul and heart of the team, so much so to her husband. In his most challenging enemies, Barry's always run to Iris' voice. In the upcoming episode, although her speedster power seems to be just a temporary thing, Patton said it is important for Iris to take the lead and save the day even once in a while.
"I think it's important that the leading lady of The Flash not always be captured, and I think it's important to see her be the hero of her own story. A lot of times she takes the reigns in trying to protect herself and to protect others and I think that's what makes Iris so special. And we'll see even more of that later in the season how Iris steps up and becomes a superhero to the team in her own way," Patton told E! News.
Iris Superhero Costume's Link to The Future
In a poster released by The CW, it features Iris in a stylish purple-and-white suit and a black mask. It looks like Cisco (Carlos Valdes) wastes no time to make Iris a fight-efficient costume like what he used to do with other The Flash and even Arrow heroes.
With her new found power, there are speculations that Iris might solve the mystery behind the strange woman who already appeared twice this season. The mystery girl, believed to be named as Jessica Parker Kennedy, first appeared in Barry and Iris wedding. Then she showed up again in Episode 11 when she paid for Cisco and Ralph's (Hartley Sawyer) coffee at the CC Jitters. After the two left, the girl was seen writing in her journal in the language that Barry used to write when he came out of the Speed Force earlier this season.
It looks like the girl is a time-traveler from the future. Many speculate that she could be Iris and Barry's daughter, especially after the former's costume as a superhero was revealed. DC comics' fans noticed that the purple and white color scheme could be in reference to three other DC heroes, IGN noted. The heroes, who are all related to the future Barry and Iris Allen, are Don and Dawn Allen, Barry and Iris' son and daughter, a.k.a. the Tornado Twins, and the couple's granddaughter Jenni Ognats, a.k.a. XS.
The Flash Season 4 will return with a new episode on Feb. 27 at 8 p.m. ET. Iris' episode will air on March 13.
© 2019 Korea Portal, All rights reserved. Do not reproduce without permission.