'The Flash' Season 5 Air Date Set For Early October, Jessica Parker Kennedy Joins Main Cast As Barry & Iris' Daughter?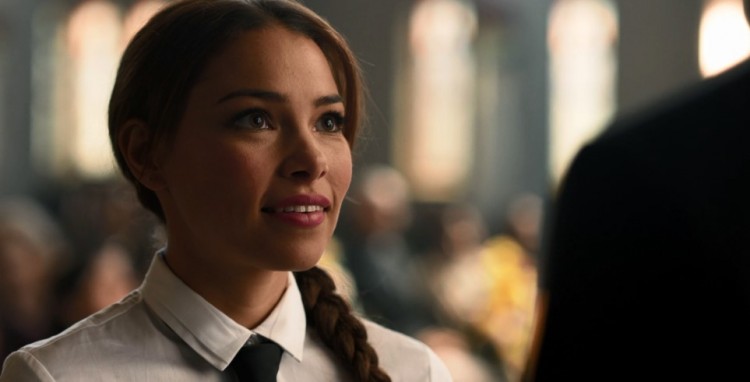 It looks like The Flash simply cannot stop bringing in interesting characters who have the potential to change everything for Barry Allen. The identity of the mystery girl has just been revealed, and she could be the one person who could bring the current Arrowverse further into The Flash Season 5. The following contains spoilers from The Flash Season 4 finale so proceed with caution.
In "We Are The Flash," Barry Allen faced Clifford DeVoe and discovered that Ralph Dibny is still alive. With the help of Marlize DeVoe and a very pregnant Cecile Horton, the Scarlet Speedster and the Elongated Man managed to escape to the nexus of DeVoe's mind. After Marlize destroys DeVoe's chair to kill him, Barry encounters a mystery speedster while saving civilians from DeVoe's satellites. It is later revealed that the speedster is Nora West-Allen, Barry and Iris' daughter who has traveled from the future to warn them about her "big, big mistake." Could things get worse for the team in The Flash Season 5?
The shocking reveal of the mystery girl certainly had fans excited for The Flash Season 5 but also caused concern about the CW show's storyline. Although the series has already taken liberties with comic book characters that have appeared in the Arrowverse, the idea that Barry Allen actually has a daughter named after his mother is a mildly surprising one.
Naturally, some viewers were suspicious if the girl who claims to be Nora West-Allen is telling the truth since Barry's daughter is called Dawn in the comic books, as per Entertainment Weekly. Nevertheless, the character is most likely to play a major role in The Flash Season 5.
Families hug. Thanks for watching this season of #TheFlash! Stick around for #The100, next on The CW! pic.twitter.com/NODKyjgfzK — The Flash (@CW_TheFlash) May 23, 2018
So will Nora West-Allen end up being one of the lead characters in The Flash Season 5? The CW has not yet confirmed whether Jessica Parker Kennedy will join the main cast. Hopefully, an announcement will be made in the next month when the series begins production.
The Flash Season 5 air date has not yet been announced. However, the show is expected to return on The CW in early October.
© 2019 Korea Portal, All rights reserved. Do not reproduce without permission.