Korean Star Rain Confirms To Debut A New Boy Group; Talks About Difficulty Of Finding Trainees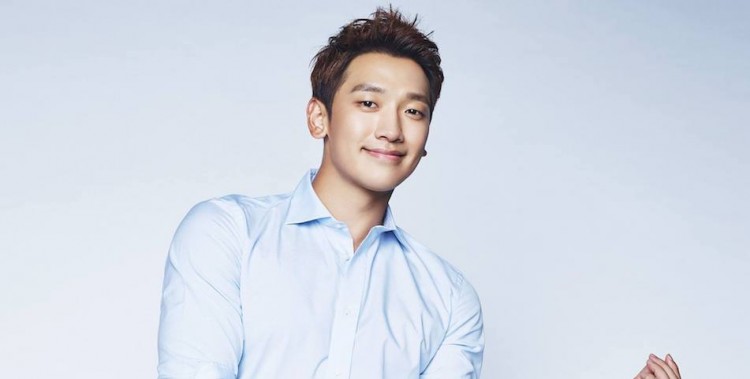 It is not easy to be the CEO of your own company and develop a new boy group. That is what Korean A-list star Rain has learned.
The singer-turned-actor has confirmed reports that his company is planning to debut a new boy group and Rain said he is currently working on it. On the latest episode of MBC's Radio Star, Rain has revealed how strict his rules are in finding trainees for his new boy group.
At the moment, the "Rainism" hitmaker said he has two to three trainees. As to why he only has a small number, Rain admitted that he is having a hard time finding candidates that have the mindset that he is looking for.
The Full House actor said things have changed as compared to his time. He explained that due to the popularity of social media channel and networks, many can easily get famous. In turn, many are also less motivated to join small companies like his RAIN Company.
"For example, I've been holding auditions recently. If I put the dance music on repeat [during an audition], some of the [would-be trainees] eventually stop dancing and turn it off themselves, saying, 'I'm going to rest for a little while.' Things are completely different now from when we were young," he said.
Rain added that there are many successful idols who can easily burn out. That is why he is looking for trainees who don't only work hard but also have the right mindset.
Rain's plan to launch a boy group was first reported late last year. The singer reportedly plans to produce a seven-member boy group that consists of Koreans and non-Korean members.
Apparently, RAIN Company has started rolling out its plan since 2017 and is currently in the stage of internal planning. The agency's time table is to debut its new group in late 2019 or 2020.
Rain started out as a singer-songwriter in 2002. Under his name are seven albums, 28 singles, successful concert tours around the world, and numerous hit K-dramas and movies.
He made his acting debut in the 2003 K-drama Sang Doo! Let's Go To School and quickly established his status as a Hallyu star when he starred in pan-Asia hit drama Full House the following year. Four years later, Rain made his Hollywood debut in the film Speed Racer. He also starred in Ninja Assassin in 2009.
Rain is not the only K-pop idol who ventured into building his own music empire. "Gangnam Style" hitmaker PSY has also launched his own talent management company, P Nation. K-pop rapper Jessi is the first artist who signed under P Nation. Korean singers HyunA and E'Dawn also sealed a deal with P Nation.
© 2019 Korea Portal, All rights reserved. Do not reproduce without permission.