Korean Singer Rain Confirms He Is Launching A New Boy Group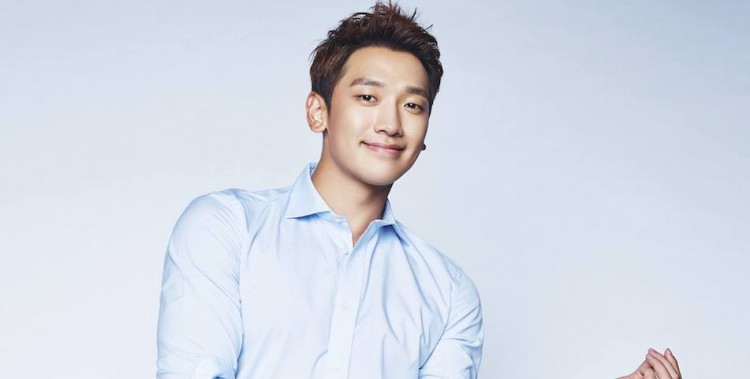 Korean singer Rain has been laying out plans to launch a new boy group that would compete with today's hottest K-pop acts. Apparently, it is a global project that Rain has been preparing for since last year.
Rain has confirmed that he is currently preparing to launch a new idol group. There were earlier reports that the Korean singer, actor, and producer has been continuously conducting auditions both in and outside of Korea to choose the best talents for his agency, RAIN Company. He has been meeting with various broadcasting station representatives as well to talk about his plans.
"I have a new idol project in the making. We are in the midst of preparing this idol group for everyone," Rain revealed in an interview with E! News.
Reports indicate that the Rainism hitmaker will be focusing on producing talents. Although Rain did not elaborate on the new idol group he is working on right now, there have been reports that his upcoming boy band will be composed of Koreans and non-Korean members.
"Rain is planning a global project to launch a male solo artist and multinational boy group. Preparations began late last year, and we are currently in the stage of internal planning," Soompi quoted a source from Rain Company as saying.
The source added that the new artists will debut in late 2019 or early 2020. This could mean that Rain already have the talents and they are undergoing training right now. The training for upcoming K-pop artists usually takes two years in minimum.
The singer founded his own entertainment agency, RAIN Company, in 2015. It manages singers and actors and also has a partnership with Hollywood agency, William Morris Endeavor Entertainment.
As a singer, Rain has released seven studio albums, two compilation albums, two EPs, and 33 singles. As an actor, he appeared in several movies and K-dramas. His lead role in the 2014 hit drama Full House cemented his status as a Hallyu star. He made his Hollywood debut in the 2008 film Speed Racer. He also starred in Ninja Assassin the following year, which gave him the first MTV award for Korean star.
Meanwhile, Rain has also been in the headlines recently because of his parents. His parents have been accused of fraud.
A netizen claimed that Rain's parents borrowed 17 million won ($15,000) worth of rice and eight million won ( $7,000) in cash. Rain's parents reportedly ran a rice cake store in Seoul's Yong Moon Market in 1998. The accuser claimed that until now, Rain's parents haven't paid their debts. The netizen added that he or she already wrote Rain about his parents' debts.
The RAIN Company already issued a statement saying they are already in the process of analyzing whether the claim is accurate or not. It added that they intend to meet with the accuser and check the existence of the claim to come up with the best solution.
© 2019 Korea Portal, All rights reserved. Do not reproduce without permission.