Big Hit Entertainment Teases Something New To Introduce This Week; K-Pop Fans Guess Its A Brand New Boy Group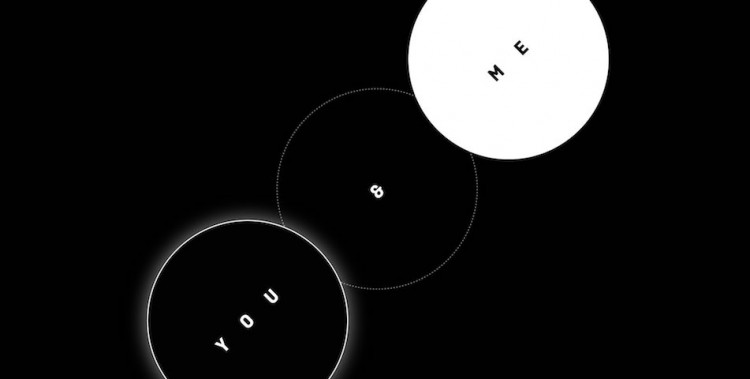 BTS label Big Hit Entertainment makes everyone guess on its new offering. The company dropped a teaser for something new that is about to be launched on January 11.
Big Hit Entertainment has shared on its official social media accounts a link to a new website, named "Coming Soon," along with a cryptic caption "What do you do? What do you see?". The link leads to a black and white-themed website that features a Venn-diagram shaped image of the words "You & Me." When the "You & Me" circles converge, it reveals a blue area at the middle and the phrase "You and I, different but together."
The site also features a countdown clock. The timer will end on the midnight of January 11 which suggest the exact time the announcement will be made.
Many noticed that the teaser has not been shared on BTS official social media accounts hence it may not be about the septet's comeback. K-pop fans around the world have guessed that Big Hit is about to launch its new universe with the debut of a rookie boy group.
"New group teaser? You and I different but together = BTS and rookie group are different but they are together in the same company working together for the same goal," one fan commented.
Meanwhile, Big Hit has issued a response to media outlets when the company is flooded with inquiries regarding the name of its upcoming boy group. Many have guessed that it could be TXT and pointed out a private Twitter account named "@TXT_bighit." Some also alleged that Big Hit has already had the trademark for the name TOMORROW x TOGETHER or TXT.
"We cannot say anything until we release official contents, and we ask for your understanding," Big Hit said in a statement (via AllKpop).
In November, Big Hit has confirmed that they are preparing a new boy group that is set to debut early this year. Speculations emerged that it will be a five-member group. However, the agency stressed at the time that they haven't finalized the number of members, their concept, and other details of the band yet.
Nonetheless, the soon-to-be launch "little brothers" of BTS have already gained attention. Many expect that the new group will have a different concept and music from their seniors. The rookie K-pop group will be the first in six years to debut under Big Hit following BTS in 2013.
As for "Fake Love" hitmakers, Jin, Suga, J-Hope, RM, Jimin, V, and Jung Kook will be in Japan for their two-night concert in Nagoya on January 12 and 13. The group will also visit Singapore for a performance at the Singapore National Stadium on January 19.
What do you do?
What do you see?https://t.co/oZKcIeVx1P pic.twitter.com/4siOdx3ZQ2 — BigHit Entertainment (@BigHitEnt) January 9, 2019
© 2019 Korea Portal, All rights reserved. Do not reproduce without permission.