Wanna One Members Updates: Park Ji Hoon Launches Solo Fan Cafe; Yoon Ji Sung To Make Solo Debut In February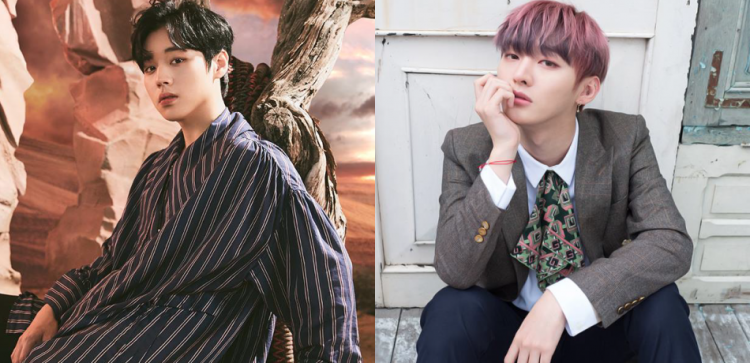 Members of Wanna One are already preparing for their respective solo career ahead of their final concert later this month. Park Ji Hoon already has a solo fan cafe while Yoon Ji Sung has been confirmed to make solo debut next month.
Ji Hoon's agency Maroo Entertainment has announced that they have officially launched a solo fan cafe for the singer on January 1. Maroo is also asking Ji Hoon's fans to send their ideas about the fan club's name.
"We are holding a contest to determine Park Ji Hoon's official fan club name in order to spend a happy 2019 together with the fans who must be waiting for Park Ji Hoon's next leap forward. We ask that you send in many meaningful and witty ideas," the agency stated (via Soompi).
Entries will be accepted until 10 a.m. on January 10 on Ji Hoon's new fan cafe. According to Maroo, the singer will be choosing his fan club name himself out of the list of nominees.
Meanwhile, Ji Hoon's bandmate Yoon Ji Sung will be launching his solo career next month. His agency MMO Entertainment confirmed the reports about Ji Sung's solo debut before he starts his military enlistment. However, the agency said they are still ironing out the details of the singer's solo debut.
MMO Entertainment also talked a little bit about Ji Sung's military enlistment. They said that they could only give limited details about it but confirmed that the singer will start serving in the military this year.
"We can't speak of any details until he is given his draft notice, but we believe he will enlist within the first half of 2019," the agency said.
The Wanna One leader is eldest among the 11 members of Wanna One. Ji Sung will turn 28 on March 8.
Meanwhile, there were earlier reports that Wanna One member Ha Sung Woon is also preparing his solo debut. However, his agency has already said that nothing has been decided yet and Sung Woon wants to rest for the meantime.
Additionally, reports also claim that Lai Guan Lin plans to pursue acting in China. He may also promote as a member of a group with his Cube labelmate Yoo Seon Ho.
For now, one thing is for sure. Fans will be seeing all Wanna One members together for the last time on stage in their final concert on January 24 to 27 at the Gocheok SkyDome.
Wanna One was formed through the 2017 survival competition Produce 101 Season 2. They made their debut in August 2017. The group's contract with Swing Entertainment ended on December 31, 2018. From this point onwards, the members will be managed by their respective agency but Swing will still help out on Wanna One's final concert.
© 2023 Korea Portal, All rights reserved. Do not reproduce without permission.