Wanna One To Bid Goodbye To Wannables In January; Swing Entertainment Says No Contract Extension For The Group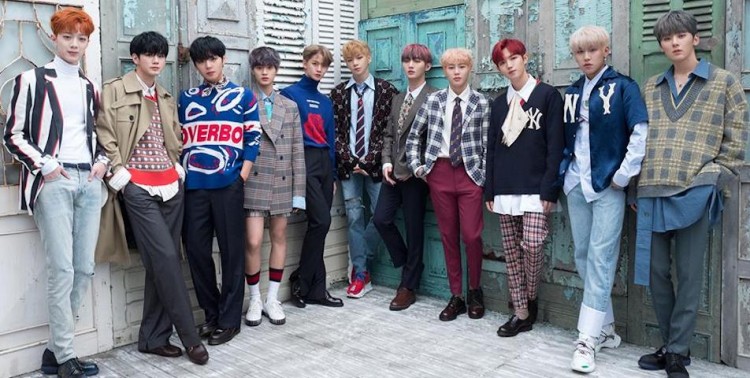 Fans could still see Wanna One as a group until January 2019 after a year and a half in the industry. The band's label Swing Entertainment has already confirmed that there will be no contract extension for the group.
In a recently released statement, Swing announced that Wanna One's contract will expire on December 31 and it will not be extended. However, the agency will continue to manage the 11-member group in their final promotions in January including their final concert.
"We want to thank the 11 members of Wanna One, who have shown everyone the best of themselves for the past year and a half, from August 2017 to now. All the staff of Swing Entertainment intends to work their hardest on behalf of Wanna One during our remaining time with them, and we will cheer the members on in their new journeys," Swing Entertainment added (via Soompi).
Meanwhile, D-icon magazine (via AllKpop) also released the pictorial and interview with Wanna One. In the interview, the members talked about their preparation for their last album, their Pattaya healing trip, a Christmas party pictorial, and more. It also includes letters that the members wrote to their future selves, their thoughts and plans for 2019, and answers to some Wannables questions.
Most of them talked about their fans, also called Wannables. Park Ji Hoon revealed that he still has all the letters and gifts from his fans. Yoon Ji Sung wants to meet fans in a small stage to have a more intimate performance for them. Ha Sung Hoon wishes their Wannables to stay happy.
When asked to express himself In a drawing, Ong Seong Woo drew a heart. He said he hasn't been able to express much love to Wannables and he intends to do it this next year. Park Woo Jin said he will not disappoint his fans next year.
Kang Daniel and Bae Jin Young talked about doing aegyo. Lai Kuan Lin said he plans to work out more next year so his shoulder will get wider.
Kim Jae Hwan, on the other hand, wants to be a singer that could be of strength to others. Lee Daw Hwi wishes to do a collaboration next year with Heize, Park Jin Young, and Sunmi. Finally, Hwang Min Hyun reminisces about the past year with the other members and said it was a happy time for them.
Wanna One was formed through the survival competition Produce 101 Season 2 in 2017. They debuted on August 7, 2017. The K-pop group released their first and last LP, 1¹¹=1 (Power of Destiny), in November along with its hit title track "Spring Breeze." Other hit songs of the band are "Boomerang," "Energetic," "Light," "Burn It Up," "Beautiful," and more.
© 2023 Korea Portal, All rights reserved. Do not reproduce without permission.