Best 10 Korean Dramas Of 2018 That Are Worth To Check Out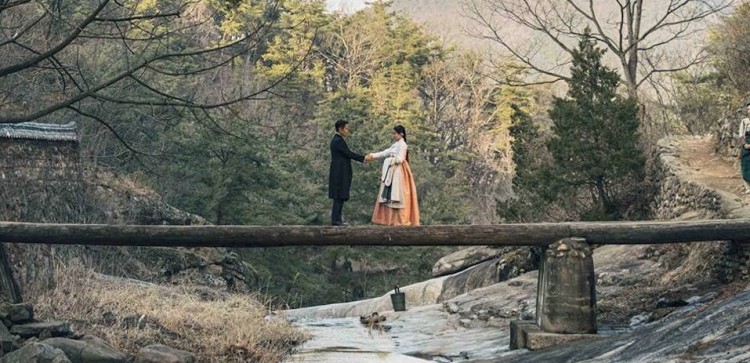 Korean dramas have flourished even more this year. Television networks have presented to the audience varying plots in K-dramas that made many glued on their TV sets. Here are some of the best 2018 Korean TV series that have already wrapped up but not too late to check out.
1. Mr. Sunshine
This is one of the most talked-about period dramas this year. The buzz about Mr. Sunshine is not only about its interesting storyline but also due to its star-studded cast and extravagant production.
Mr. Sunshine is set during the 1871 Shinmiyangyo (U.S. expedition to Korea). It follows the life of US Marines Captain Eugene Choi (Lee Byung Hun) who was born into slavery and escaped his country to the U.S. after his parents were killed. He returns to Joseon as a US Marine officer. Eugene later falls in love with an aristocrat's daughter, Go Ae Shin (Kim Tae-Ri), and at the same time discovers a plot by foreign forces to colonize Korea.
Both lead stars Lee Byung Hun and Kim Tae Ri have been voted by Korean netizens as top K-drama stars this year. Lee recently won the Daesang award at the Asian Artists Awards as well Best Actor award at the 2nd Seoul Awards.
2. What's Wrong With Secretary Kim?
Who can't resist the charm of Park Seo Joon's character Lee Young Joon? Although he is a narcissist and arrogant chaebol, you can't take your eyes off him especially when he utters "aura" while showing his good-looking features.
The story revolves around when Young Joon's loyal and highly capable secretary Kim Mi So (Park Min Young) tenders her resignation. Other than he is very dependent on Mi So, Young Joon has another reason why he doesn't want her to go.
As he tries everything to change her mind, you can't help it but giggle with Young Joon's sweet gestures. Moreover, the backstory of Young Joon and Min So's young love is too cute to ignore.
3. 100 Days My Prince
EXO member D.O. did an impressive performance as a crown prince who lost his memory after a failed assassination attempt. Paired with Nam Ji Hyun, the two made a hilarious tandem on-screen.
Set in the Joseon Dynasty, this drama is a story of Crown Prince Lee Yool, who suffers from amnesia after a failed assassination attempt on his life. Prior to that, Yool issued a royal decree that old bachelors and bachelorette must marry to diminish the effect of drought.
A commoner man found the wounded Yool after the failed assassination. He later took advantage of Yool's amnesia to save his daughter, Hong Shim (Nam), from getting flogged because she refused to follow the Crown Prince decree. He sets up Yool and Hong Shim to get married.
4. Are You Human Too?
What makes this rich-man, poor-girl TV series from others with the same plot it that it has a sci-fi romance element. Lead actor Seo Kang Joon played dual roles in this feel-good K-drama: a chaebol in a coma and an android.
After third-generation heir Nam Shin (Seo) falls into a coma, his renowned scientist mother created a robot that takes his place in a bid to protect his position as heir.
The drama and romance begin when former MMA fighter Kang So Bong (Gong Seung Yeon) becomes the bodyguard of the android Nam Shin. She falls in love with the robot while she performs her duty in keeping him safe from the people who wanted Nam Shin dead.
5. Pretty Noona Who Buys Me Food
This is a perfect TV series is you want to fall in love this holiday season. Lead stars Son Ye-jin and Jung Hae-in will make the cold weather really warm.
This K-drama is about childhood friends Yoon Jin Ah (Son) and Seo Joon Hee (Jung) who fall in love with each other despite their age gap. Together, they deal with the trials and opposition from their family members on their relationship.
6. My ID Is Gangnam Beauty
Love yourself is the main theme of this drama which is also based on a popular webtoon of the same title. It follows the life of kind-hearted Kang Mi Rae (Im Soo Hyang), who was bullied for ugly appearance since she was young. Mi Rae decides to get plastic surgery but she is still being tease at the university as the "Gangnam plastic surgery monster." She slowly regains confidence when she becomes friend with her classmate, Do Kyung Seok (Astro member Cha Eun Woo).
7. Suits
The Jang Dong Gun-Park Hyung Sik tandem in this Korean remake of popular American TV series Suits is probably the best bromance you have ever watched this year. The Korea's version of Suits follows the story of Gong Yeon Woo (Park), who lands a job as a rookie lawyer after a top lawyer of a prestigious firm, Choi Kang Seok (Jang), notices his skills. Yeo Woo has excellent photographic memory and comprehension skills but he doesn't have a license to practice law.
8. Prison Playbook
This K-drama features the stories of inmates and staff at a prison. It follows the life of Kim Je Hyeok (Park Hae Soo), who is a famous baseball player in South Korea. He is about to sign a contract with a major league team in the U.S. when one night, his fate changes.
He saw his younger sister, Kim Ji Ho (Krystal), being abused by a man. He beats up the man which lands him in prison. Je Hyeok receives a one-year prison sentence for beating up the man who abused her sister.
Je Hyeok must adapt to life in prison. Fortunately, his friend Joon Ho (Jung Kyoung Ho) works in the same prison that he is locked up in.
9. Terius Behind Me
When Go Ae Rin's (Jung In Sun) husband died under suspicious circumstances, she decides to enlist her neighbor's help to find out what really happened to her husband. Ae Rin's neighbor, Kim Bon, was once a legendary NIS agent but disconnected himself from the world after getting involved in a failed secret operation and the woman he loved died.
Kim Bon decides to help Ae Rin and together, they investigate her husband's murder. They also uncover a huge conspiracy that involves an important figure in the government.
10. Radio Romance
The story is about Song Geu Rim (Kim So Hyun), an assistant radio programme writer, and famous actor Ji Soo Ho (Yoon Doo Joon). When her radio show is on the verge of being canceled, Geu Rim cast the actor who is known to have a perfect life. As time goes by, Geu Rim discovers that the seemingly ideal Soo Ho does not have a perfect life after all.
© 2023 Korea Portal, All rights reserved. Do not reproduce without permission.