'Terius Behind Me' Episodes 29 & 30 Spoilers: Kim Bon Is Injured; Ae Rin's Life In Danger Again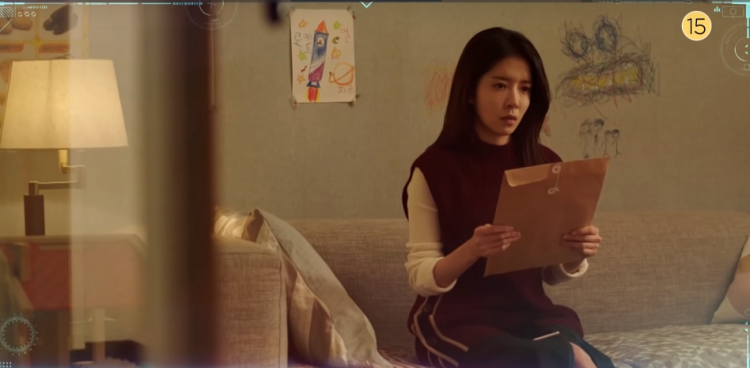 Kim Bon is back in the hospital in the upcoming Terius Behind Me Episodes 29 and 30. Meanwhile, it seems like Ae Rin's life will be in danger once again, now that she has the evidence to prove a conspiracy in the government.
Kim Bon (So Ji Sub) and Ae Rin (Jung In Sun) are about to uncover the truth about the death of the head of the National Intelligence Service and Ae Rin's husband. However, they encountered some problems while stealing a document that contains the identity of the personalities that are involved in a conspiracy.
The previous episodes ended with a cliffhanger. Ae Rin heard a gunshot while running away from the mansion with the evidence in her hands. Fear is all over in her face as Kim Bon, a.k.a., Terius, is still in the mansion and fighting the assassin, K (Cho Tae Kwan). K was also last seen pointing a gun on Kin Bon.
However, the gunshot that Ae Rin heard is definitely not from K's weapon as he uses a silencer in his gun. The shot could have come from NIA agent Yoo Ji Yeon (Im Se Mi) who is also in the area, assisting Kim Bon and Ae Rin in their risky operation at the mansion of Yoon Choon Sang (Kim Byeong-ok), the chief presidential secretary.
In a sneak peek for Episodes 29 and 30, Kim Bon is seen lying in a hospital. He may not be the one who got shot in the previous episode but he is still got hurt.
Meanwhile, Choon Sang finds out that his list and the flash drive are missing from his safe deposit box. Ae Rin, on the other, holds the envelope that Kim Bon gave him before she left him in Choon Sang's house. The envelope contains the list of personalities in the conspiracy while the flash drive has the video of K killing NIS head Mr. Moon (Kim Myung Soo) at the beginning of the K-drama.
NIS deputy director Kwon Yeong Sil (Seo Yi Sook) is also seen talking to someone, possibly Choon Sang, inside a vehicle. Towards the end of the clip, she is seen visiting Kim Bon at the hospital. Deputy director Kwon is one of the people who hold a secret about the conspiracy.
Terius Behind Me Episodes 29 and 30 airs on Wednesday at 9:55 p.m. KST on MBC. The finale episode will be on Thursday.
© 2019 Korea Portal, All rights reserved. Do not reproduce without permission.