Park Seo Joon Talks About Challenges In Filming 'What's Wrong With Secretary Kim'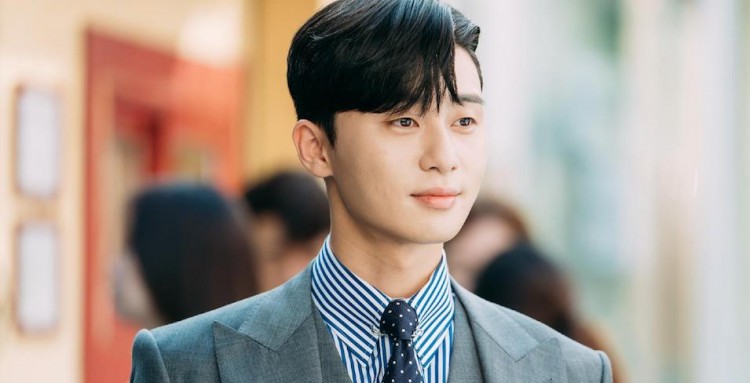 Korean actor Park Seo Joon has been dubbed by the Korean press as the "master of romantic comedy" because of his stellar performance in the recent K-drama What's Wrong With Secretary Kim. But not known to many, Park had some difficulties in portraying the role of a narcissist Vice-President of a conglomerate in the TV series.
Park talked about the difficulties of playing the role of Lee Young Joon in an interview with High Cut Magazine. He admitted that it wasn't an easy character since many people have also watched the webtoon version of the show before it was adapted to television. Park confessed that the expectations from viewers who read the novel add to the pressure to portray his role perfectly.
"It was burdensome to adhere to the original while trying to show something new," he explained (via Soompi).
What's Wrong With Secretary Kim is based on the novel of the same title by Jung Kyung Yoon. It was first published in 2013 and then serialized into a comic in 2015.
Park shared his secret on how he effectively portrayed the role of Young Joon so naturally. However, he also admitted that it takes a long time before he develops Young Joon's distinct way of speaking without being awkward.
In tvN's What's Wrong With Secretary Kim, Park's character, Lee Young Joon, is the Vice Chairman of Yumyeon Group. He is handsome and very much capable of running his family's business. However, his narcissism makes it difficult for his secretary, Kim Mi So (Park Min-young), to work for him. He later reveals his feeling towards Mi So after realizing that he might lose her.
The series was a major hit in South Korea and Park received positive reviews from both critics and viewers for his performance.
Park will next appear in mystery/action movie, The Divine Fury. The 29-year-old actor was asked about how he felt about attempting an occult genre this time around. The Fight My Way star said despite being in mystery genre category, the movie will be a "heartfelt" one. He added that this is the type of film that he been wanting to try.
The publication's interview with Park will not be complete without asking him about his celebrity friends. He was asked about his bromance with some of the top Korean celebrities today such as his Hwarang co-stars BTS member V and actor Park Hyung Sik, and Fight My Way co-star Choi Woo Shik.
"I'm not aware that I'm the older one when I meet with these friends. They only speak to me formally. We hang out like same-age friends," he shared.
© 2023 Korea Portal, All rights reserved. Do not reproduce without permission.