EXO's Kai Reveals Plans For Solo Album; Talks About What Makes Him Happy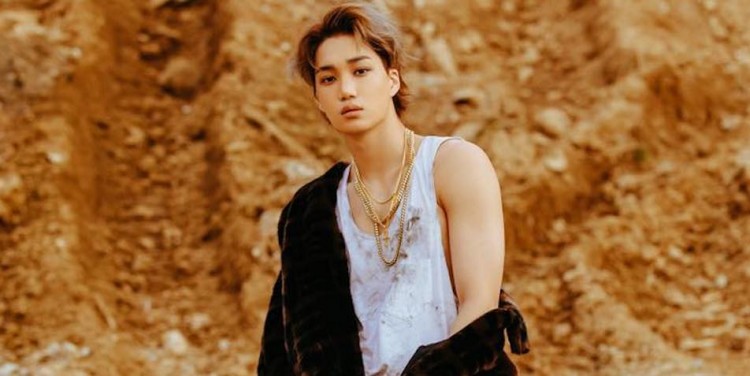 EXO member Kai is preparing a solo album for fans. The album could be already in the works but Kai wants to keep it under wraps at the moment.
During an appearance at KBS Cool FM's Moon Hee Jun's Music Show, DJ Moon Hee Jun asked the K-pop idol about his thoughts nowadays. Kai admitted that he is happy now more than ever as he doing the things he wants.
Then a fan asked him about his plans for a solo album, Kai confirmed that there is a plan. When DJ Moon Hee Jun asked when it will be coming out, Kai simply said, "That's a secret." EXO's label, SM Entertainment, could already be working on Kai's first solo album and understandably, he doesn't want to divulge any details of it this early.
So far, EXO's member Lay is the first and only member of the group that made a solo debut. Baekhyun had a collaboration with former Miss A member and actress Suzy in a song called "Dream." The K-pop group also introduced their first sub-unit, EXO-CBX, which consists of Chen, Baekhyun, and Xiumin. Other members have solo acting projects.
Meanwhile, viral fan cam of Kai performing "Tempo" was also talked about during the radio show. Moon Hee Jun told him that the video had reached 1.18 million views on one site. Kai confessed that there are some parts of his dance in "Tempo" that disappoint him but he is happy that many fans like it. Kai confessed that he is the happiest when he is dancing.
When he was told by the radio show host that Kai's Chinese fans are working on building a school in his name for his birthday next year, Kai was stunned. He said he is proud of his fans for making important things and making others happy.
"Wow, that's so great! Thank you so much. I love this kind of thing," he said.
EXO made a comeback last week with the song "Love Shot." The band released their latest album Don't Mess Up My Tempo last month. EXO is also set to drop their five-episode web variety show on V Live next week.
According to SM Entertainment, it will be EXO's special Christmas gift to their fans. The show, titled I'll Show You EXO - EXO Arcade, is set to premiere on December 27 at 2 p.m. KST.
© 2019 Korea Portal, All rights reserved. Do not reproduce without permission.