EXO Kai Future With K-Pop Band, Is He Leaving?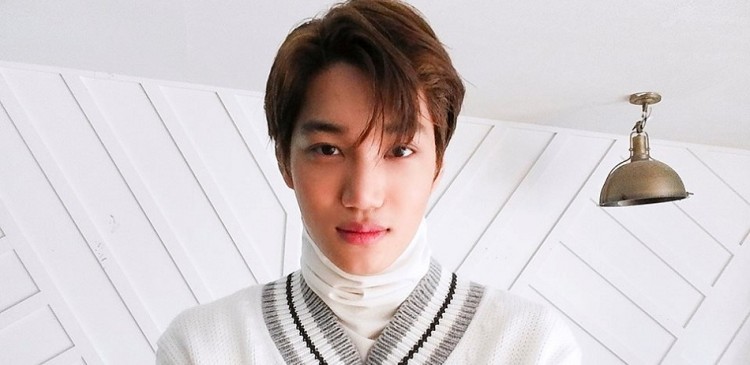 EXO star Kai has landed a major role in a brand new KBS fantasy drama, Miracle That We Met. This makes fans wonder if he is leaving his boy band EXO soon.
Miracle That We Met tells the story of Song Hyun-chul, who suddenly finds himself living the life of another man whom he shares the same name and age but has lived a life completely the opposite of his. The Song character will be played by actor Kim Myung-min. Kai, on the other hand, will play the role of Ato, a young and energetic messenger.
Ato will commit a big mistake that would have a disastrous impact on the lives of the other characters in the K-drama. Ato struggles to make things right after seeing his mistakes create chaos in others' lives. He will suffer from more trials as he tries to make amends with others.
The Miracle That We Met also stars Kim Hyun-joo, Ra Mi-ran, Kim Myung Min, and Go Chang-suk. It is set to premiere after the conclusion of Radio Romance. The upcoming drama is helm by the writing-directing tandem behind the hit drama Strong Woman Do Bong Soon - Baek Mi Kyung and Lee Hyung Min.
Kai Acting Portfolio
This is not the first time that Kai shows off his acting skills. He appeared in KBS's Andante last year. Fans lauded his portrayal as lead character Lee Shi-kyung, who is an antisocial high school student.
Kai also recently made his acting debut in Japan. He played a lead role in Spring Has Come as Lee Ji-won, a Korean photographer who has been in Japan for a couple of years. He meet Naoko, the lead female character in the drama, at the shooting site and they fall in love with each other.
Is Kai Leaving EXO?
He is definitely not leaving the band that made him a star. Despite juggling between his commitment with EXO and his acting stints, there is no indication that Kai is no longer happy with his K-pop group and will be leaving them anytime soon. Amidst EXO busy schedule, Kai can still manage his calendar and squeeze time to film TV shows.
EXO recently made an excellent act at the Winter Olympics 2018 closing ceremony in PyeongChang, South Korea. Kai took the center stage at first and led the band's performance. He was later joined by the rest of the band to sing their hits, "Growl" and "Power." Spectators were impressed by Kai's dance routine that blended Korean traditional sounds while he is accompanied by a single percussionist and clad in a flowing black and white hanbock.
Following the EXO's performance at the 2018 PyeongChang Winter Olympics, their popularity soars further. Their millions of fans went a little crazy and tweeted about EXO eight million times in just four hours, the head of social media for the International Olympic Committee Alex Hout wrote on Twitter.
EXO also saw a spike in their music video views around the world after their performance in the Olympics. The two music videos for the songs that the boy band performed at the closing ceremony recorded a global viewing spike on YouTube. "Growl" had an hourly view increase of 188 percent worldwide while "Power" has a 206 percent jump.
© 2023 Korea Portal, All rights reserved. Do not reproduce without permission.