Miss USA Apologizes For Mocking Non-English Speaking Miss Universe Candidates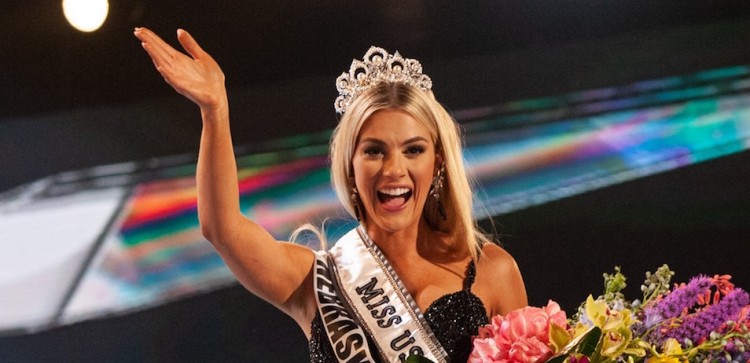 Miss USA Sarah Rose Summers has issued an apology to her fellow Miss Universe candidates after she received blacklash online for mocking two non-English contestants in the competition. The beauty queen clarified that she has no intention to hurt or insult anyone. She added that she already talked to the two concern contestants and they have accepted her apology.
Summer has been in hot waters after she commented in a live Instagram video post on Wednesday that Miss Vietnam H'Hen Nie pretends to know the English language but when asks about something, she claimed Miss Vietnam just nod and smile. Later on the video, the 24-year-old beauty queen, who was joined by Miss Columbia Valeria Morales and Miss Australia Francesca Hung, also expressed sympathy for Miss Cambodia Rern Sinat.
"Miss Cambodia is here and doesn't speak any English, and not a single other person speaks her language. Can you imagine? Francesca said that it would be so isolating, and I said, 'Yes.' I mean just confusing all the time," Summer said before adding "Poor Cambodia."
Her comments instantly sparked criticisms online. Many netizens said Summers remark is "xenophobic" and "condescending." Others called her "racist" and not deserving a spot in Miss Universe competition.
Some also reminded Summers that is she is participating in a competition in Thailand where English is also not the primary language. All the negative comments prompted Miss USA candidate to respond and issue an apology.
"In a moment where I intended to admire the courage of a few of my sisters, I said something that I now realize can be perceived as not respectful, and I apologize. My life, friendships, and career revolve around me being a compassionate and empathetic woman. I would never intend to hurt another," Summers said in her apology post along with a snap of her embracing her fellow contestants.
Miss Australia Francesca Hung, on the other hand, posted on Instagram a photo of her and Miss Cambodia. Hung, who is half Chinese, said the whole IG video has been "misconstrued." Hung explained that she, Summers, and Morales were just talking about how difficult it could be for a contestant to participate in a competition where no other delegate speaks her language.
There are 94 ladies who are currently in Bangkok, Thailand to represent their country in the Miss Universe pageant. The candidates already competed in swimwear and evening gown on Thursday. The scores from the preliminary event along with the interview portion will help determine the semi-finalists that will be announced during the broadcast.
American TV host Steve Harvey will return to host the pageant. The 2018 Miss Universe will air live on December 16 at 7 p.m. ET on Fox.
© 2021 Korea Portal, All rights reserved. Do not reproduce without permission.