Miss Universe 2017: Top 5 Highlights Of The Prestigious Event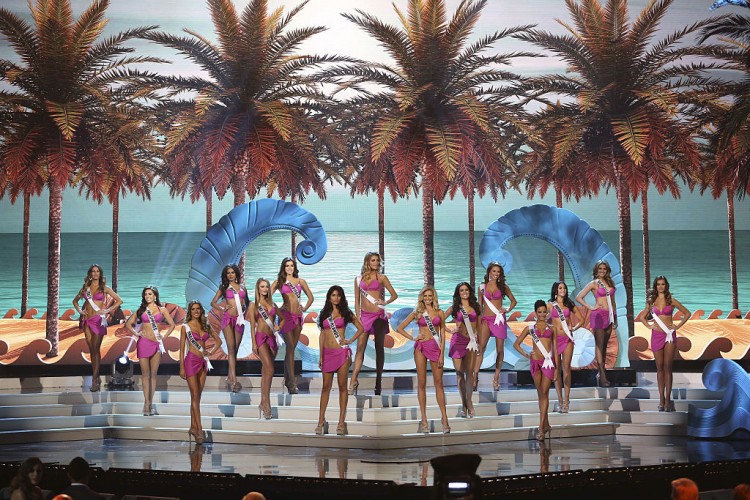 The Miss Universe 2017 just ended hours ago with Miss France Iris Mittenaere taking the crown. But the annual coronation of the most beautiful woman in the universe left the viewers with unforgettable highlights as well.
The event, which was held at the Mall of Asia Arena in the Philippines, was packed with guests cheering for their favorite candidate. Among the darlings of the crowd were Miss Haiti, Miss Colombia, Miss Thailand, and of course, Miss Philippines.
But it was Miss France who swayed the judges off their feet with her overall performance, hence getting the title. The audience was nervous during the announcement because host Steve Harvey might commit another mistake.
While it looks like that was one of the unforgettable events of the Miss Universe 2017, the coronation itself provides the best parts that the viewers may not forget. Furthermore, here are the top 5 best highlights of the recent beauty pageant, as per Variety:
1. Miss Haiti's inspiring answer during the Q&A session- although Miss Haiti Raquel Pelissier only won as the first runner-up, the viewers would still remember her answer as one of the most powerful and awakening. She recalled her tragic experience during the Haiti earthquake seven years ago as one of the pivotal stages in her life to stand up and live again after the horrendous event.
2. Steve Harvey's seamless announcement- notably, he became popular because of his mishap after mistakenly announcing Miss Colombia Ariadna Gutierrez as the winner in last year's ceremony. Fortunately, former titleholder Miss Pia Alonzo-Wurtzbach handed Harvey a pair of reading glasses to make sure he could announce the rightful Miss Universe 2017.
3. Miss France' on point answer about opening borders- the judges tested Miss Mittenaere's stance on immigration, and her answer struck a point on the judges, making her the winner.
4. Former Miss Universe Susmita Sen, Dayanara Torres and Leila Lopes unite- while this could be a rare event, Latin Times notes that the three former titleholders have been grateful for the opportunity to judge for the Miss Universe 2017.
5. Ashley Graham's fantastic outfits during the event- Apart from the candidates, the plus-sized model wowed the audience because of her elegance. According to Bustle, her outfits are super-glamorous.
© 2020 Korea Portal, All rights reserved. Do not reproduce without permission.