'Avengers' Fans Ask NASA & Elon Musk To Save Iron Man In Space; NASA Teaches Marvel How To Bring Home Tony Stark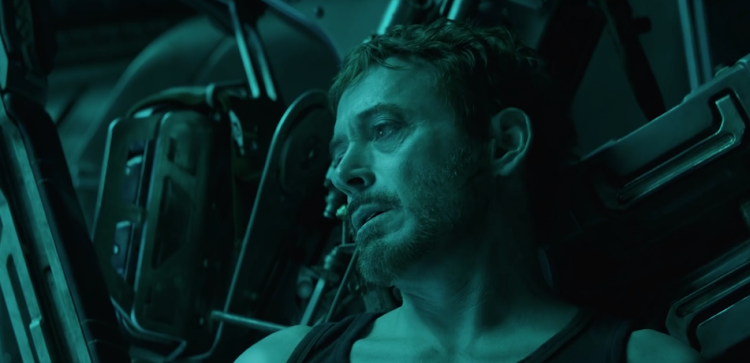 The Avengers really have a big problem and their fans have already solicited some help from the space experts. The team is in a really bleak situation in Avengers: Endgame, particularly Tony Stark, a.k.a. Iron Man.
After Marvel Studios dropped the official trailer for the fourth installment of the franchise, titled Avengers: Endgame, fans of the superheroes appealed to NASA to save Stark (Robert Downey Jr.) in space. The teaser revealed the aftermath of what is left from the Avengers and the universe after Thanos' (Josh Brolin) snap and Tony is seen drifting helplessly in space.
The clip shows Stark in space and can't find his way home to Earth as his Iron Man helmet was greatly damaged. All he can do is to tell Pepper Potts in a recording message that he already ran out of water and food and he expects to be out of oxygen too anytime soon.
Because of this, Avengers fans' have flooded the NASA's Twitter account with their pleas for the space agency to save Stark in space. NASA responded to the appeal and offered an advice to Marvel on how to bring home its man.
"Hey @Marvel, we heard about Tony Stark. As we know, the first thing you should do is listen in mission control for '@Avengers, we have a problem.' But if he can't communicate, then we recommend ground teams use all resources to scan the skies for your missing man," NASA tweeted in response to the Avengers fans along with a photo of their command center.
Additionally, NASA also cleverly put some Marvel Easter eggs in the photo. Hawk-eyed fans of the Avengers spotted Thor's nameplate and hammer in the image. Does this mean Thor and his hammer will be the key to rescuing Iron Man?
Fans also sent tweets to SpaceX and Tesla founder Elon Musk to rescue Stark. Musk responded to a fan post that shows him making a cameo in Machete Kills. Musk appeared as himself in the movie as he shakes hands with ex-Federale agent Machete (Danny Trejo) before sending him into space.
It can be recalled that Musk also made a cameo as himself in 2010's Iron Man 2. He appeared to be a friend of Stark in the movie so it would not come as a surprise if he will also show interest in "rescuing" the billionaire superhero in space.
Understandably, fans are concern that Stark might die in space if no help will come his way anytime soon. But it most likely that Stark will get rescued after all but there is still fear that he may not survive the second round of battle with Thanos.
There have been speculations that Stark might die in the last installment of the Avengers especially since the contract of Robert Downey Jr. is set to expire after Avengers: Endgame. The movie is scheduled to hit cinemas in April 2019.
© 2023 Korea Portal, All rights reserved. Do not reproduce without permission.