'Memories Of The Alhambra' Episode 3 Spoilers: Jin Woo Buys Hee Joo's Hostel + Jin Woo Will Battle His Former Friend In VR Game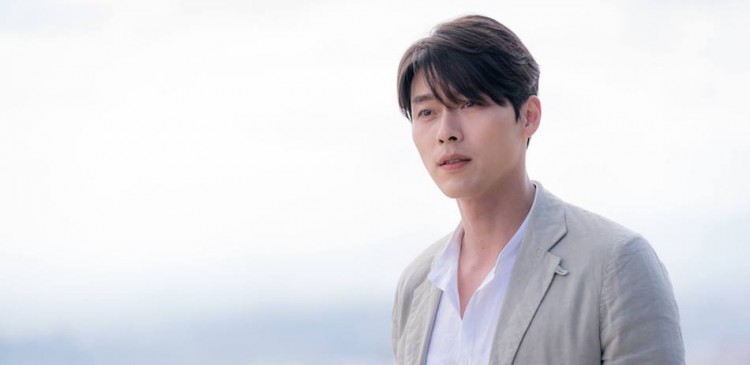 Jin Woo will be the new owner of Bonita Hostel but he wouldn't tell her the true reason why he is buying the place. Meanwhile, Ji Woo will meet his former friend Hyung Seok once again and the two will engage in a fight in the upcoming Memories Of The Alhambra Episode 3.
In the previous episode, Yoo Jin Woo (Hyun Bin) came up with a plan to buy Bonita Hostel from Jung Hee Joo's (Park Shin Hye) after he failed to find her brother, Jung Se Joo (EXO member Chanyeol). Hee Joo's younger brother is a genius programmer who created the innovative role-playing online game that he is interested in acquiring mainly because of his former friend Hyung Seok (Park Hoon).
Se Joo called Jin Woo and told him that Hyung Seok is buying his game for trillion won. Jin Woo and Hyung Seok used to be friends and co-founders of J One Holdings. But the two cut ties with each other when Jin Woo's wife cheated on him with Hyun Seok.
Now, both of them are looking for Se Joo but for Jin Woo, acquiring the game is for personal reason and not to gain profit from it. He wants to defeat Hyung Seok.
Jin Woo traveled to Granada to meet with Se Joo. He later found out that Hyung Seok is also in Granada. The former allies saw each other again and almost got into a duel. Jin Woo, however, walked out of it because he knows that he will lose. Hyung Seok has better weapons and armor and already in level four of the game in comparison to his level one status.
Additionally, it looks like Hee Joo will also be part of the game that Jin Woo is playing. The preview for Memories Of The Alhambra Episode 3 suggests that Hee Joo is a guitarist in the game.
In real life, one of Hee Joo's skills is playing the guitar. She used to be a classical guitarist who came to Spain for further studies. But after her parents died, she took several jobs to support her two siblings.
Memories Of The Alhambra follows the adventurous CEO of an investment company when he travels to Granada, Spain for a business trip. He stays in an old hostel which is owned and managed by Park Shin Hye's character.
Meanwhile, the first two episodes of Memories of the Alhambra scored high viewership ratings in Korea. Both December 1 and 2 episodes garnered a 9.2 percent ratings in Seoul. Apparently, the tvN fantasy drama claimed the highest ratings among all programs in its time slot for both public broadcasting and cable channels.
Memories Of The Alhambra premiered over the weekend. It airs every Saturdays and Sundays at 9 p.m. KST on tvN. It is also available via Netflix.
© 2023 Korea Portal, All rights reserved. Do not reproduce without permission.