'Memories Of The Alhambra' News & Updates: EXO's Chanyeol Gets Role Because Of Park Shin Hye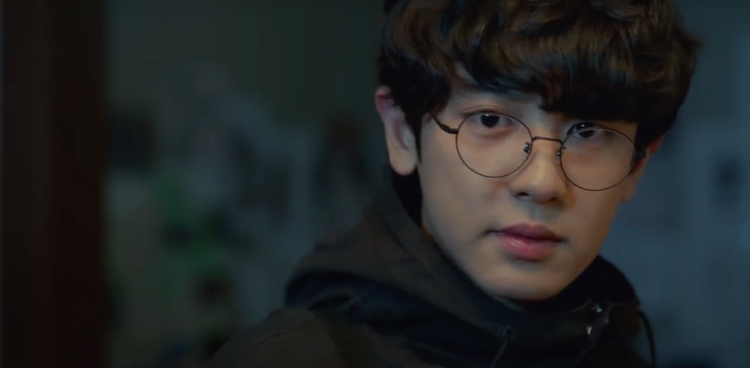 EXO member Chanyeol has something to thank Park Shin Hye. It was revealed that the K-pop idol got his role in the upcoming K-drama Memories Of The Alhambra because of Park.
During the press conference for the forthcoming drama, Memories Of The Alhambra PD Ahn Gil Ho talked about how Chanyeol has been cast in the series. He revealed that it was Park Shin Hye who recommended Chanyeol for the role.
In the upcoming K-drama, the singer plays the role of Jung Se Joo, the younger brother of Park's character Jung Hee Joo. Se Joo is a genius programmer who suffers from a childhood trauma and shuts himself up ever since. PD Ahn explained how important Chanyeol's character is in the series.
"He is the actor that best fit the image and tone of his role that I had envisioned in the drama. Chanyeol's character is the role that [impacts] the entire drama. The role serves as the agent that moves all the other characters. It's a very important role," Ahn said (via Soompi).
Although Park and Chanyeol play as siblings in the story, they do not share a lot of scenes together. However, Park said she is glad to know that Chanyeol did a great job on set.
Memories Of The Alhambra follows the story of CEO Yoo Jin Woo (Hyun Bin) who goes on a business trip to Granada, Spain and stays at an old hostel run by Jung Hee Joo (Park Shin Hye), who once dreamed of becoming a guitarist. While in Granada, Ji Woon and Hee Joo get entangled in a mysterious incident.
Meanwhile, Park and Hyun Bin also talked about their experiences working with each other for the first time. The Heirs actress revealed that filming in a foreign country becomes comfortable than she expected all because of Hyun Bin. She praised the My Name Is Kim Sam Soon actor for being a great senior to her and helping her on their scenes.
Park added that she becomes close to Hyun Bin as they got a chance to hang out together during the weekends while filming overseas. The TV series filmed in several cities in Spain. They also shot some scenes in Budapest, Hungary, and Slovenia.
As for Hyun Bin, he has nothing to say but good things about his leading lady. He called Park a bright and kind person. Hyun added that Park is like her character in Memories Of The Alhambra who creates a great working environment and always makes everyone happy.
Memories Of The Alhambra will premiere on December 1 at 9 p.m. KST on tvN. It will air on Saturday and Sunday timeslot. The series will also be released via Netflix.
© 2023 Korea Portal, All rights reserved. Do not reproduce without permission.