Korean Actor Hyun Bin Shares His Reasons For Accepting The Lead Role In "Memories Of The Alhambra"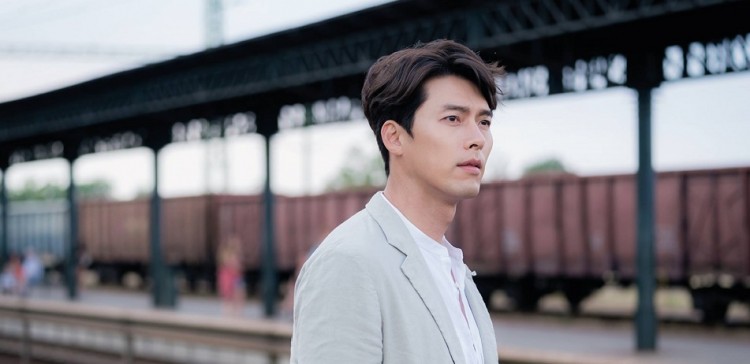 It's been over three years since South Korean actor Hyun Bin did a TV drama. Many are excited to see him again on television. He is finally returning with Memories Of The Alhambra along with The Heirs actress Park Shin Hye.
It seems like Hyun Bin will not disappoint his fans who are waiting for his return on the small screen. In a recent interview, Hyun explained why he chose the upcoming tvN K-drama as his comeback TV series. Aside from the suspense-romance story of Memories Of The Alhambra, the actor revealed that he agreed to do the series because of director Ahn Gil Ho and writer Song Jae Jung.
The Secret Garden actor admitted that he is a fan of both Ahn and Song. Hyun said he got interested in working with Ahn after he read positive reviews about the director's work with Forest of Secrets.
As for Song, Hyun Bin said it has been his dream to work with the writer. He added that he got deeply immersed on Memories Of The Alhambra script when he first read it.
"I have always liked the works of [Memories Of The Alhambra] writer Song Jae Jung, who has a solid worldview. From the moment that I first laid my hands on the Memories Of The Alhambra script, it had such a powerful draw to it that I became completely immersed in it while reading," he said.
Memories Of The Alhambra follows the story of Yoo Jin Woo (Hyun Bin), a CEO of an investment firm. He travels to Spain on business and stays at an old hostel in Granada which is owned and managed by Jung Hee Joo (Park Shin Hye).
Hyun Bin described Yoo Jin Woo as a multifaceted character. He said although he is a competitive businessman, Jin Woo will also show his humorous side in the story. Hyun Bin also teased that viewers will surely get hook on the drama's storyline and should also look forward to its fantasy element.
"Memories Of The Alhambra is a drama in which intriguing developments beyond the viewer's imagination await in each new episode. Viewers will never cease to be curious about what happens next," he said.
The Hyde Jekyll, Me actor also expressed excitement about his action scenes in the new TV series. He said his action scenes in Memories Of The Alhambra are different from all that he had done in the past.
Hyun Bin earlier said he wants to try new roles that he hasn't done before. He said he would like to do melodrama movie or TV series as well as an intense action project.
Memories Of The Alhambra is scheduled to premiere on December 1 at 9 p.m. KST on tvN. Meanwhile, Hyun Bin's new movie, Rampant, kicked off in cinemas on October 25.
© 2023 Korea Portal, All rights reserved. Do not reproduce without permission.