BTS Update: Famous Korean Music Producer Wrote Song Only For Bangtan Boys Member V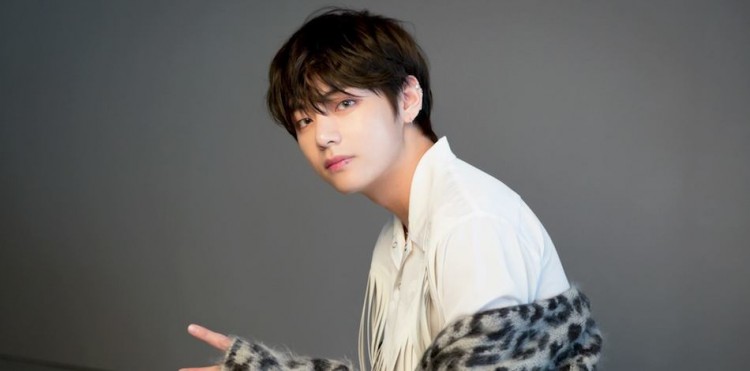 Ordinary people are not the only ones who are mesmerized of BTS member V's voice and personality. Even famous Korean celebrities too.
Well-known Korean singer-songwriter and music producer Yoon Jong Shin and comedian/TV personality Kim Joon Ho both admitted that they are huge fans of the Bangtan Boys idol. In the recent episode of KBS's 2 Days & 1 Night, the two gushed about Kim Taehyung, better known as V.
Shin revealed that he has penned a song specifically for V. The founder of Korea's Mystic Entertainment praised Taehyung's voice, saying the idol has a very distinct and charming voice.
"I find V's voice so amazing. V's voice is really charming. To be honest, I have a song that I've already written, and I'd like V to sing the beginning of it. It would sound great with his voice. V has a unique voice. It has a distinctive charm," he said (via Soompi).
V previously said in an interview that he is a fan of Yoon Jong Shin's music. When asked in the interview to name a song he wants to cover, the 23-year-old singer said it would be Yoon Jong Shin's "Exhausted."
Meanwhile, Kim Joon Ho has shared to viewers his recent exchange of text messages with V. Kim showed that he texted the idol just before the start of their live broadcast which V replied and apologized for his late response.
The "Singularity" hitmaker also expressed his support for 2 Days & 1 Night and his love to BTS fans. When he learned that the cast was filming a live broadcast, he asked Joo Ho if the members of the ARMY are in the studio. Then he wrote, "We Purple U." When Joo Ho asked V what he meant, the singer replied that it is a phrase that is known between BTS and their ARMY.
V debuted as a member of BTS in 2013. He is a vocalist, lead dancer, and visual of the group. Although he is not the main vocalist of BTS, he sang relatively often and can stand out among the tenors in the group without too much stress on his vocal cords.
BTS member V has a baritone type of voice. Many fans are swooning on his deep, sensual voice.
All BTS members are multi-talented but V also impresses many for his skills in multiple forms of arts. Aside from singing and dancing, he can also write songs. Among the septet's songs that are co-written by V or he also has production credits with are "4 O'Clock," "Hold Me Tight," "Run," "Boyz In Luv," "Love Is Not Over," and more.
V can also act. He played a supporting role in 2016 K-drama Hwarang: The Poet Warrior Youth. Moreover, he also showed impressive skills in drawing and an eye on photography.
© 2020 Korea Portal, All rights reserved. Do not reproduce without permission.