'Descendants Of The Sun' Star Jin Goo & Actor Park Ki Woong Leave K-Drama 'Prometheus'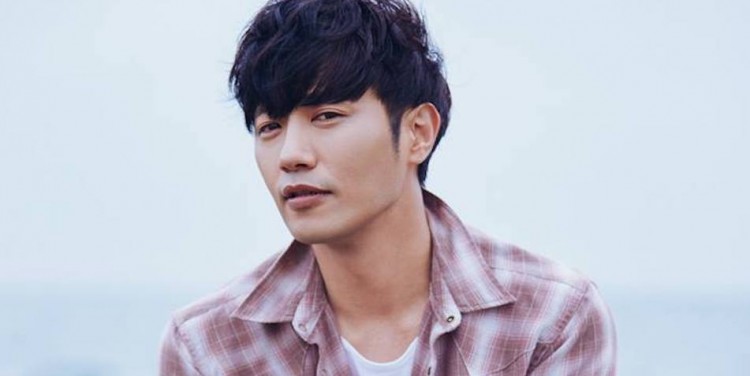 The upcoming Korean spy action drama Prometheus has been left with only one star after several of its cast members departed the production. This week, both actor Jin Goo and Park Ki Woong have decided to leave the TV series.
Jin's agency BH Entertainment has confirmed that the Descendants Of The Sun actor will no longer appear in Prometheus. The agency of actor Park Ki Woong confirmed that the Full House Take 2 star is leaving the show as well.
Empress Ki actress Ha Ji Won confirmed last month that she already dropout from Prometheus apparently due to conflict in schedule. Park Ki Woong and Ha Ji Won are under the same agency.
Prometheus is about a group of top North Korean scientists on nuclear weapons who went missing in a foreign country. Several nations have their own vested interest in finding the scientists. They, including South Korea, send out their best agents to find the scientists in order to access classified information regarding North Korea's nuclear and long-range missile arsenal.
SoKor sends NIS agent Chae Eun-Seo and North Korean defector Park Hoon to find the scientists. Along the way, they came across a mysterious girl named Song Chae-Yool.
Jin Goo is supposed to play the role of the defector Park Hoon while Park Ki Woong is North Korean ambassador Choi Ryung Soo who has a grudge on Park Hoon. Ha Ji Won, on the other hand, is supposed to play Chae Eun Seo, a NIS agent who is tasked with a secret mission to denuclearize North Korea.
Prometheus was originally set to air on MBC but the plan got canceled and the broadcast schedule of the K-drama was pushed to 2019. MBC issued a statement on the issue, saying the broadcast of the TV series on the network was never a confirmed matter in the first place. It added that MBC has also confirmed that they will not air the show even before Ha Ji Won decided to leave Prometheus.
According to Soompi, the production company of Prometheus, JL Media Group, has been holding auditions to cast the vacant roles. So far, Korean-American actor Ki Hong Lee is the only one left in the series. He plays the role of a CIA agent who disguises himself as a tourist.
© 2023 Korea Portal, All rights reserved. Do not reproduce without permission.