'Descendants Of The Sun' Actor Jin Goo To Play Lead Role In 'Prometheus: War of Fire'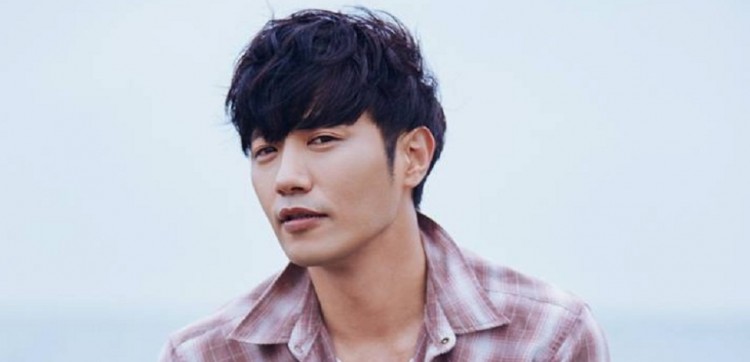 Descendants of the Sun star Jin Goo has confirmed to star in the big budget K-drama Prometheus: War of Fire. Production company JL Media Group revealed that Jin Goo had signed a deal to join the cast of the upcoming Korean series.
The action-packed drama revolves around the hunt for North Korea's top nuclear scientists who went missing in a foreign country. The group is carrying classified information about their country's nuclear devices and long-range missile systems.
As soon as their disappearance became known to the security and intelligence communities, multiple countries deploy their own agents to locate the scientists. Their mission is to get their hands on the classified information that the scientists have.
South Korea also sends a team of elite government agents and a North Korean defector to get the scientists before other countries do. The SoKor squad will race against the agents from other foreign governments, but as they do, the team will encounter a mysterious, genius girl who will alter their mission.
Jin Goo will lead the K-drama series along with Hospital Ship actress Ha Ji Won. Jin will portray the role of Park Hoon, the man who works at the North Korean Embassy in Moscow but he will later defect to the South. Ha, on the other hand, will play NIS agent Chae Eun-seo who is tasked with a secret mission related to North Korea's denuclearization.
Princess Hours actor Ju Ji Hoon was initially offered the lead male role, but he turned down the offer. Ki Hong Lee has been offered the character of CIA elite agent Frank Lee, but there is no official announcement yet if he accepted the role.
Jin Goo is best known for his role as, Sergeant Major Seo Dae-young, in the international hit K-drama Descendants of the Sun. He also recently reunited with co-star Kim Ji Won as they both made a cameo appearance in the critically-acclaimed drama Mr. Sunshine.
Prometheus: War of Fire sparked a buzz late last year after reports emerged that it is South Korea's most expensive TV series to be created. Apparently, the production of the spy action series will cost 30 million KRW or $26.5 million. The filming of the upcoming K-drama will take place in South Korea and five other countries.
JL Media Group is still in the process of casting the other characters in the series. Prometheus: War of Fire is slated to premiere by the end of 2018 on KBS. The network also previously produced and broadcast DOTS.
© 2023 Korea Portal, All rights reserved. Do not reproduce without permission.